Cruise search. Cruises in Europe, cruises in Carribean, cruises in Asia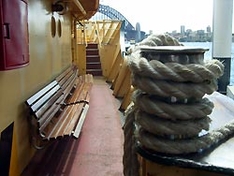 Cruise Companies
Cruise lines
Among many cruise companies that are involved in the industry of cruise travels today there are three pillars, which authority and fleet remain beyond the reach of its competitors. There is nothing surprising as the cost of one cruise liner today is estimated at several hundred million dollars, which is quite overwhelming amount for a small cruise company. It is worth noting that recently major players purchased many small cruise companies. Thus, many local brands disappeared and were replaced by standard conditions of monopolists. Good it or bad - it's up to the customers.
The world's largest cruise company is now Carnival. Under the flags of this company sail dozens of cruise ships. Carnival is a family of brands from different countries, which includes such well-known cruise operators as Carnival Cruise Lines, Holland-America Lines, Cunard Lines, P & O Cruises, Princess Cruises, Seabourn Cruise Lines, Costa Cruises, AIDA Cruises and Ibero Cruceros. New member among these brands is Ocean Village, which Carnival bought in 2010. Carnival headquarters is located in Miami, Florida, USA. The company's fleet has 81 cruise ships. Carnival is a British-American joint venture, registered in Panama and London.
Next cruise giant is Royal Carribean Cruises, which main office is also located in Miami. However, official registration of the enterprise is Monrovia, Liberia. Royal Carribean Cruises is a joint US-Norwegian company. To date it owns five large cruise communities. There are Celebrity Cruises, Royal Caribbean International, Pullmantur Cruises, Azamara Club Cruises and CDF Croisières de France. In addition, Royal Carribean Cruises owns 50% of shares of the German tourist giant TUI cruise division - TUI Cruises.
The third major cruise company is an Asian dragon Genting Hong Kong, a company which head office, as you might guess, is located in Hong Kong. Genting Hong Kong manages two key brands. One of them is Star Cruise, which offers cruise trips along the Asian-Pacific region. Another company's brand is Norwegian Cruise Lines, which is represented in Europe. Not so long ago it became famous for its revolutionary cruise concept - Freestyle Cruising.
In total these three companies manage today 75% of cruise lines in the world. It should be noted that this proportion is constantly growing. So, when determining the main trend in the global cruise industry, you don't need to search for a long time. Even today it is clear that in the near future the share of mega-liners on the world cruise market will continue to grow.
On the background of these monsters other cruise companies look fragile and being under the pressure are about to hand over their shares. Among those, who continue to provide for cruise services are: German Hapag-Lloyd, Transocean-Tours and Bremen and Deilmann Reederei from Bremen. At the same time each company has its own distinctive feature. The main feature of three German operators is, of course, quality. It was appreciated by the main analyst of the world cruise market Douglas Ward, who called the ship MS Europa the best cruise ship in the world.
River cruise market - here also has recently started the process of consolidation. But, it is not as fast as in the case with sea cruises. Viking River Cruises AG today is one of the world's largest river and lake cruise operators. On the Danube and the Rhine in Europe can be met ships of Viking River Cruises AG. The company's headquarters is located in Switzerland. However, the range of river cruise operators is much wider than in the field of sea travels. There the role of small companies is much higher.
Photo: Markus Lenk
------------------------------------------------
News
06/08/2012
Riviera will start its first Caribbean cruise in Miami
Riviera, which is the newest ship of the Oceania Cruises company, will depart for the first winter cruise from Miami on November 29, 2012.

06/08/2012
More cruises in Northern Europe
It is expected that 2012 will be one of the most successful season in the modern history of the cruise traveling for the Northern Europe region. The European Cruise Council (ECC) has estimated that the number of passengers in the current season will increase by 16% compared with 2011 and reach 1 million 490 thousand people.

19/07/2012
Norwegian: free cruises for children
Norwegian Cruise Line, the third-largest cruise company in the world, announced a special offer – "Kids Sail Free". As part of the offer potential customers will be able to book on favorable terms cabins on the cruise ships for themselves and their children – the third and fourth beds in the cabin for the children under 17 years can be booked for free.


RSS
<![if (IE 6)]> <![endif]>