Cruise search. Cruises in Europe, cruises in Carribean, cruises in Asia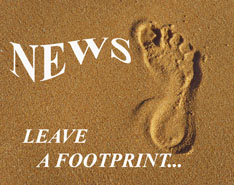 Riviera will start its first Caribbean cruise in Miami
Riviera will start its first Caribbean cruise in Miami
Riviera, which is the newest ship of the Oceania Cruises company, will depart for the first winter cruise from Miami on November 29, 2012.

Winter season in the Caribbean will be rich for the Riviera liner. It will make in total 12 cruises on five routes including the islands in the Eastern and Southern Caribbean.

The liner operates its first summer cruise season in the Mediterranean. Riviera started its first cruise in May 2012 in Barcelona, where was held a solemn launching ceremony.

In the Caribbean Riviera passengers are waiting for the hot sunny beaches, natural attractions and a variety of cultures. Among the special programs that will be offered to the passengers are Culinary Discovery Tours, where the tourists can study the many features of island cuisine. The tours will be conducted by the culinary experts.

The first cruise on Riviera is called the "idyllic island." It is designed for 11 days, during which the ship will visit such ports as Philipsburg on St. Maarten, Bridgetown on Barbados, Gustavi on St. Bart, San Juan on Puerto Rico and several others.

The second cruise will cover the western Caribbean. During ten days the tourists will visit Belize, Cozumel, Key West, Roatan in Honduras and Santo Tomas in Guatemala.

Riviera will depart for the last cruise on the Caribbean from Miami on March 4, 2013. Among the ports of visit are Oranjestad, Curacao, Willemstad, Kingstown, St.George on Grenada.

Miami is the most popular cruise port of the world, so it is logical that Oceania Cruises has chosen it for the base in the Caribbean. The company will have to compete in the port with such giants of modern cruise industry as Carnival, RCI and NCL.

According to many experts, the new Riviera liner is the best ship that has ever represented the Oceania Cruises brand.
Ilya Kalachev
Date: 06/08/2012
Comments
No comments
News
06/08/2012
Riviera will start its first Caribbean cruise in Miami
Riviera, which is the newest ship of the Oceania Cruises company, will depart for the first winter cruise from Miami on November 29, 2012.

06/08/2012
More cruises in Northern Europe
It is expected that 2012 will be one of the most successful season in the modern history of the cruise traveling for the Northern Europe region. The European Cruise Council (ECC) has estimated that the number of passengers in the current season will increase by 16% compared with 2011 and reach 1 million 490 thousand people.

19/07/2012
Norwegian: free cruises for children
Norwegian Cruise Line, the third-largest cruise company in the world, announced a special offer – "Kids Sail Free". As part of the offer potential customers will be able to book on favorable terms cabins on the cruise ships for themselves and their children – the third and fourth beds in the cabin for the children under 17 years can be booked for free.


RSS
<![if (IE 6)]> <![endif]>