Cruise search. Cruises in Europe, cruises in Carribean, cruises in Asia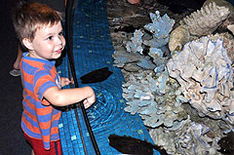 Cruise port of Singapore will help to save the corals
Cruise port of Singapore will help to save the corals
Singapore Cruise Center (SCC) will cooperate with the World Wide Fund for Nature in preservation of the unique natural object - the Coral Triangle, located in the waters of several countries: Indonesia, Malaysia, the Philippines and Papua New Guinea, Solomon Islands and Timor.

Thus, on the territory of the Singapore Cruise Centre since 2012 will be distributed printed materials about the need to protect the rare natural object Coral Triangle, which today is one of the most striking natural attractions in the Southeast Asian waters.

Today the Coral Triangle is a unique place on the planet. On its territory is focused 75% of the world's coral population. The Coral Triangle is also home to over 2000 species of reef fish.

The Singapore Cruise Centre in cooperation with the Fund took the responsibility to monitor the restaurant menu at the port in order to avoid the use of rare marine species protected by the World Wide Fund for Nature. On the territory of the Singapore Cruise Centre will also be installed special boxes for donations, which will be directed to the WWF needs. Singapore Cruise Centre itself intends to give annually the fund $20 000.

The Singapore Cruise Centre is considered to be one of the leading cruise ports in Asia. It was built in 1991 and in 1998 was significantly modernized. To date, Singapore Cruise Centre has two terminals, through which every year pass about 7 million passengers of cruise ships. Singapore receive hundreds of cruise liners, which then go to the Coral Triangle. Active promotion of the coral reef protection in the Singapore Cruise Centre, according to the creators' plan, will raise ecological awareness of the passengers and thereby protect the corals from the irresponsible behavior of tourists.

In the coming years the Singapore Cruise Centre expects significant increase in sea cruises.
Ilya Kalachev
Photo: Vitaliy Naydion
Date: 16/11/2011
Comments
No comments
News
06/08/2012
Riviera will start its first Caribbean cruise in Miami
Riviera, which is the newest ship of the Oceania Cruises company, will depart for the first winter cruise from Miami on November 29, 2012.

06/08/2012
More cruises in Northern Europe
It is expected that 2012 will be one of the most successful season in the modern history of the cruise traveling for the Northern Europe region. The European Cruise Council (ECC) has estimated that the number of passengers in the current season will increase by 16% compared with 2011 and reach 1 million 490 thousand people.

19/07/2012
Norwegian: free cruises for children
Norwegian Cruise Line, the third-largest cruise company in the world, announced a special offer – "Kids Sail Free". As part of the offer potential customers will be able to book on favorable terms cabins on the cruise ships for themselves and their children – the third and fourth beds in the cabin for the children under 17 years can be booked for free.


RSS
<![if (IE 6)]> <![endif]>