Cruise search. Cruises in Europe, cruises in Carribean, cruises in Asia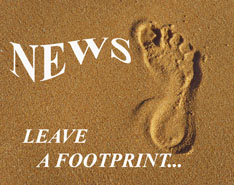 Carnival conquers Europe
Carnival conquers Europe
World's largest cruise company
Carnival Cruise Lines
announced launching of the largest number of tourist routes in its history in Europe. Among the news destinations in 2013 is a route to the Norwegian fjords, which will become the first such travel for the company.
The cruise along the picturesque coast of Norway will be served by a luxury ship Carnival Legend, designed for 2680 passengers. Starting port for this cruise will be British Dover.

Dover will not be the only port in Europe, where the liner will begin its cruises. Thus, among such ports are also Venice and Barcelona. The liner will depart from here for 12-day cruises.

Northern Europe is not a new destination for the Carnival Legend. Since 2002 the ship served 12-day cruises in the region. Then the Carnival Legend was transferred to the Caribbean region. And now the ship returns to familiar waters. Arriving in Europe is scheduled for April 15, 2013. It will be organized during the trans-Atlantic cruise, which Carnival Legend will start from Tampa on April 7, 2013.

Spring 2013 will be an active cruising period for the Carnival liner in Europe. In addition to Norway new company's routes will appear in all popular regions of Europe - Baltic, Mediterranean and British coast. In total from April to October Carnival Legend will perform 17 cruises in 18 countries. During the cruises it will visit 34 sea ports.

For the Carnival Company opening of several new directions in 2013 became one of the first positive news after a bad patch, which included the disaster of the Costa Concordia cruise ship off the Italian coast. As it is known, Costa is one of the cruise operators providing services for the Carnival Corporation.
Ilya Kalachev
Date: 23/02/2012
Comments
No comments
News
06/08/2012
Riviera will start its first Caribbean cruise in Miami
Riviera, which is the newest ship of the Oceania Cruises company, will depart for the first winter cruise from Miami on November 29, 2012.

06/08/2012
More cruises in Northern Europe
It is expected that 2012 will be one of the most successful season in the modern history of the cruise traveling for the Northern Europe region. The European Cruise Council (ECC) has estimated that the number of passengers in the current season will increase by 16% compared with 2011 and reach 1 million 490 thousand people.

19/07/2012
Norwegian: free cruises for children
Norwegian Cruise Line, the third-largest cruise company in the world, announced a special offer – "Kids Sail Free". As part of the offer potential customers will be able to book on favorable terms cabins on the cruise ships for themselves and their children – the third and fourth beds in the cabin for the children under 17 years can be booked for free.


RSS
<![if (IE 6)]> <![endif]>