Cruise search. Cruises in Europe, cruises in Carribean, cruises in Asia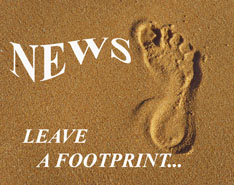 Baltic Sea Cruises 2012: Star Clippers premiere
Baltic Sea Cruises 2012: Star Clippers premiere
Star Clippers cruise company, known in the market for its cruises on sailing vessels, intends to present its new routes on the Baltic Sea for the coming summer season. Baltic cruises will be the first in the history of the Star Flyer sailing ship.

Star Clippers will offer 3-5 day cruises on its new tourist destination. It should be noted that in addition to the standard proposals the company will have several special programs. Among them are naval parades in the German ports of Hamburg, Rostock and Kiel. It is worth noting that the popularity of these directions was so great that all places for these cruises were sold in January 2012.

There are many capitals and such "pearls" as Amsterdam, Copenhagen, Stockholm, Oslo and Southampton, which the Star Flyer is planning to visit in the upcoming summer season.

Currently Star Flyer serves winter cruises in the Central American region. Cruise tours on the Star Flyer are offered today near the coast of Costa Rica.
It should be noted that the coming summer 2012 the whole fleet of Star Clippers, which is presented by three ships, will serve cruises in the Eastern Hemisphere. While the Star Flyer will travel to the Baltic Sea ports, two other sailing ships - Royal Clipper and Star Clipper - will offer popular routes in the Mediterranean region.

Star Clippers is an operator, which offers sailing cruises in the respectable classic atmosphere of sea travel. Due to the small size Star Clippers sailboats may visit the ports, which large liners cannot enter. Among the company's latest developments are several prestigious World Travel Awards in the tourism industry. Star Clippers was named the "Best luxury sailing cruise company", the "Best environmental cruise line" and the "Best cruise company in a small vessel class".
Ilya Kalachev
Date: 01/03/2012
Comments
No comments
News
06/08/2012
Riviera will start its first Caribbean cruise in Miami
Riviera, which is the newest ship of the Oceania Cruises company, will depart for the first winter cruise from Miami on November 29, 2012.

06/08/2012
More cruises in Northern Europe
It is expected that 2012 will be one of the most successful season in the modern history of the cruise traveling for the Northern Europe region. The European Cruise Council (ECC) has estimated that the number of passengers in the current season will increase by 16% compared with 2011 and reach 1 million 490 thousand people.

19/07/2012
Norwegian: free cruises for children
Norwegian Cruise Line, the third-largest cruise company in the world, announced a special offer – "Kids Sail Free". As part of the offer potential customers will be able to book on favorable terms cabins on the cruise ships for themselves and their children – the third and fourth beds in the cabin for the children under 17 years can be booked for free.


RSS
<![if (IE 6)]> <![endif]>