Cruise search. Cruises in Europe, cruises in Carribean, cruises in Asia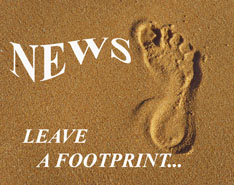 Crystal Cruises: new format and new ports
Crystal Cruises: new format and new ports
Crystal Cruises
company, which is known for its luxury cruises, will operate in the new "all inclusive" format. The company announced transition of the cruise lines to all inclusive standards already this spring.
The first new format cruise of the company will be transatlantic voyage from Miami to Lisbon on the Crystal Symphony liner. The ship has left the port of Miami on Monday, March 19, 2012.
Among the main advantages of the new service is an extensive selection of quality spirits and wines on board, new bars, which will be opened in all lounge areas of the liner. The second ship of the company - Crystal Serenity - will join the program during its transatlantic cruise from America to Europe, which is to start on May 8, 2012.
The choice of liquors on board of Crystal Cruises will include an extensive palette of luxury flavors and brands. Among the drinks, which will be available for free to the passengers, are: Grey Goose, Maker's Mark, Macallan Select, Hennessy VSOP and Herradura Silver.
Wines will be presented by exquisite luxury brands from France and Australia.
The news that Crystal Cruises starts to operate in "all inclusive" format coincided with publishing of the new programs for 2014. Thus, already now Crystal Cruises offers to book tours for the period from January to April 2014. In total Crystal Cruises offers 17 new cruises, visiting of 74 ports in 34 countries around the world. Substantial discounts for early booking are available until June 30, 2012.
Among the new ports, which will receive Crystal Cruises ships for the first time, are Luanda in Angola, Lombok in Indonesia and Malacca in Malaysia.
Cruises last from 12 to 26 days plus a Round the World Cruise, which will take 89 days. The cost of cruises for early booking starts from 2200 Euros per person (cruise from Valparaiso to Papeete, which starts on January 8, 2014).
Ilya Kalachev
Date: 27/03/2012
Comments
No comments
News
06/08/2012
Riviera will start its first Caribbean cruise in Miami
Riviera, which is the newest ship of the Oceania Cruises company, will depart for the first winter cruise from Miami on November 29, 2012.

06/08/2012
More cruises in Northern Europe
It is expected that 2012 will be one of the most successful season in the modern history of the cruise traveling for the Northern Europe region. The European Cruise Council (ECC) has estimated that the number of passengers in the current season will increase by 16% compared with 2011 and reach 1 million 490 thousand people.

19/07/2012
Norwegian: free cruises for children
Norwegian Cruise Line, the third-largest cruise company in the world, announced a special offer – "Kids Sail Free". As part of the offer potential customers will be able to book on favorable terms cabins on the cruise ships for themselves and their children – the third and fourth beds in the cabin for the children under 17 years can be booked for free.


RSS
<![if (IE 6)]> <![endif]>