Cruise search. Cruises in Europe, cruises in Carribean, cruises in Asia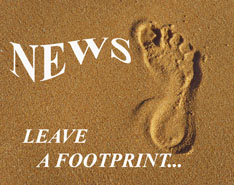 Costa: new shopping cruise in Asia
Costa: new shopping cruise in Asia
Costa Cruises joined the contest of cruise companies on developing new cruise concepts. Italian operator intends to present in Asia its first fashionable cruise that will give the passengers a unique experience of designer sea travel.

"Italy at Sea" is one of themes of cruises, which is actively promoted on the Costa Cruises liners. This season the novelty from Costa Cruises will be able to for the tourists from Asia. Serving these destinations Costa Victoria ship will offer its guests the opportunity to become one of the first owners of the new collections of the leading Italian fashion designers at a duty-free price. Several shops of the famous Italian fashion brands will be opened on the ship.

The new program will be presented on Costa Victoria during the 4-day and 7-day cruises from Shanghai to the ports of South Korea and Japan. The cruise ship will depart from the recently build cruise Wusongkou terminal in Shanghai.

It is worth noting that the ship Costa Victoria will have not one, but several shops that will form a real "shopping area". Among the presented brands will be Gucci, Longines, as well as other cosmetics and leather goods brands.

Italian fashion is one of the modern trends of the Asian tourism market, which applies to all recreation industries in China. Italian restaurants, Italian wine, history and architecture of Italy - interest in the successor of the Roman Empire is increasing every year.

As for the Costa Cruises, its Costa Cruises ship was the first ship of the company, which would use the port of Shanghai as a home port.
Costa Victoria is a cruise liner, each deck of which is named after the Italian opera. As part of the cruise ship will visit such ports as Busan in South Korea, as well as Tokyo, Yokohama and Osaka in Japan.
Ilya Kalachev
Date: 31/03/2012
Comments
No comments
News
06/08/2012
Riviera will start its first Caribbean cruise in Miami
Riviera, which is the newest ship of the Oceania Cruises company, will depart for the first winter cruise from Miami on November 29, 2012.

06/08/2012
More cruises in Northern Europe
It is expected that 2012 will be one of the most successful season in the modern history of the cruise traveling for the Northern Europe region. The European Cruise Council (ECC) has estimated that the number of passengers in the current season will increase by 16% compared with 2011 and reach 1 million 490 thousand people.

19/07/2012
Norwegian: free cruises for children
Norwegian Cruise Line, the third-largest cruise company in the world, announced a special offer – "Kids Sail Free". As part of the offer potential customers will be able to book on favorable terms cabins on the cruise ships for themselves and their children – the third and fourth beds in the cabin for the children under 17 years can be booked for free.


RSS
<![if (IE 6)]> <![endif]>