Cruise search. Cruises in Europe, cruises in Carribean, cruises in Asia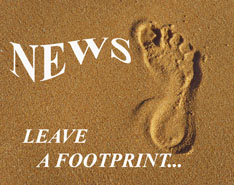 Carnival will invest $150 million in Mexico ports
Carnival will invest $150 million in Mexico ports
One of the world's largest cruise operators - Carnival Corp. - intends to realize large-scale projects on developing new tourist terminals in the Mexican ports. The company plans to allocate 150 million dollars for this purpose.

Agreement on joint reconstruction of the port was signed between the parties on March 14, 2012. Importance of this event is indicated by the fact that the signing ceremony was attended by the Mexican President Felipe Calderon.

Today Mexico is one of the most popular cruise destinations in the Western Hemisphere. The country has dozens of cruise ports. The most popular Mexican destinations are Riviera Maya on the Caribbean coast and Mexican Riviera on the Pacific coast. Agreement on joint reconstruction of the port was signed at one of the Riviera Maya resorts in Cozumel.

Thanks to the investments Carnival plans to open two newest terminals on the Pacific and Atlantic coasts. The first will be located in the State of Baja California Sur, the second - in Kalika in the south part of the country in the Quintana Roo State.

It is worth noting that Carnival has already invested 100 million dollars in the development of port infrastructure in Mexico.

Mexico is a country, which largest part of the budget is formed from tourism revenues. According to the ambitious plans of the country's authorities, by 2015 Mexico should enter the top five most visited countries.

Cruise industry is being rapidly developed around the world. Against this background Mexico is one of the priorities, but not the only destination, where is marked port building boom. A number of Asian states are also actively upgrading their own port facilities to receive large cruise ships. For example, one of the largest ports in the region - Singapore - intends to introduce its new International Cruise Terminal by the end of 2012.
Ilya Kalachev
Date: 01/04/2012
Comments
No comments
News
06/08/2012
Riviera will start its first Caribbean cruise in Miami
Riviera, which is the newest ship of the Oceania Cruises company, will depart for the first winter cruise from Miami on November 29, 2012.

06/08/2012
More cruises in Northern Europe
It is expected that 2012 will be one of the most successful season in the modern history of the cruise traveling for the Northern Europe region. The European Cruise Council (ECC) has estimated that the number of passengers in the current season will increase by 16% compared with 2011 and reach 1 million 490 thousand people.

19/07/2012
Norwegian: free cruises for children
Norwegian Cruise Line, the third-largest cruise company in the world, announced a special offer – "Kids Sail Free". As part of the offer potential customers will be able to book on favorable terms cabins on the cruise ships for themselves and their children – the third and fourth beds in the cabin for the children under 17 years can be booked for free.


RSS
<![if (IE 6)]> <![endif]>