Cruise search. Cruises in Europe, cruises in Carribean, cruises in Asia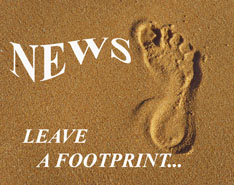 Costa Cruises: new liners for 3 billion euros
Costa Cruises: new liners for 3 billion euros
The largest European cruise company Costa Cruises intends to spend about three billion euros for the new ships.
Until recently the well-known cruise company Costa Cruises, which has fourteen comfortable ships, was extremely popular among the fans of sea travels. However, a number of recent tragic events significantly undermined the company's image. It started on January 13, 2012 with the tragic wreckage of the Costa Concordia cruise ship, which was among the top ten largest cruise ships in the world. Thirty people were killed and two others are still missing. Next accident took place just a month and a half later on 27 February when a fire broke out on another company's liner Costa Allegra. There were no victims, but the company's reputation suffered dramatically.

But Costa Concordia administration hopes to get out of the current crisis in the near future. General director in Spain and Portugal Bernardo Echevarria said that Costa Cruises will continue to implement its own plan for construction of new cruise ships, which provides for launching of one ship per year (the plan started in 2000 and should be completed in 2012). In this May a new flagship Costa Fascinosa will make its first voyage. This ship can receive four thousand passengers apart from 1,300 crew members. Given all the past mistakes Costa Fascinosa has been equipped with the latest developments of the world shipbuilding and security industries. Like all other Costa Cruises ships the liner's interior will have Italian style, because the motto of the cruise company is Italian Style Cruising.
Ilya Kozlovskiy
Date: 01/05/2012
Comments
No comments
News
06/08/2012
Riviera will start its first Caribbean cruise in Miami
Riviera, which is the newest ship of the Oceania Cruises company, will depart for the first winter cruise from Miami on November 29, 2012.

06/08/2012
More cruises in Northern Europe
It is expected that 2012 will be one of the most successful season in the modern history of the cruise traveling for the Northern Europe region. The European Cruise Council (ECC) has estimated that the number of passengers in the current season will increase by 16% compared with 2011 and reach 1 million 490 thousand people.

19/07/2012
Norwegian: free cruises for children
Norwegian Cruise Line, the third-largest cruise company in the world, announced a special offer – "Kids Sail Free". As part of the offer potential customers will be able to book on favorable terms cabins on the cruise ships for themselves and their children – the third and fourth beds in the cabin for the children under 17 years can be booked for free.


RSS
<![if (IE 6)]> <![endif]>