Cruise search. Cruises in Europe, cruises in Carribean, cruises in Asia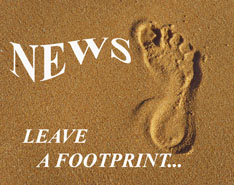 Costa Cruises: more cruises in Asia
Costa Cruises: more cruises in Asia
Costa Cruises is trying to recover from the shock, which the company experienced after several catastrophes, including the "New Titanic" – crushing of Costa Concordia near the coast of Italy. Today the cruise operator restores its image on several directions. In Europe the company announced launching of the partnership program with
Venice
city administration to preserve the historic Piazza San Marco. In Asia Costa Cruises increases its presence and opens new routes.
From 2013 tours offered by Costa Cruises in Asia will be served by two liners. In addition to the regional routes operated by Costa Victoria ship the company will also present sea voyages on another ship - Costa Atlantica. Thus, the company will be able to carry more than 5,000 cruise passengers a day on the most popular Asian routes.

For Costa Atlantica opening of Asian routes is a medium-term plan, while cruise premier of Costa Victoria in the region will be held in the coming days. Already on May 17, 2012 the ship will depart from the port of Shanghai for its first Asian cruise this season.

Among the cities that in the coming two years will be the ports of departure for the two ships from Costa Cruises are also Singapore, Hong Kong and Tianjin.

Costa Atlantica and Costa Victoria will replace two older ships - Costa Classica and Costa Romantica. Thus, by 2013 the company will be able to double passenger traffic in Asia compared with 2010.

For Costa Cruises this growth looks really impressive considering the fact that the company entered Asian market only in 2006. However, during this time Costa Cruises managed to transport more than 350 thousand passengers.

7-day and 14-day cruises are expected to be the most popular offers of the company in this region. Among the ports of call are such megalopolises and resorts and Bangkok (Thailand), Langkawi (Malaysia), Koh Samui, (Thailand), Busan (South Korea), Fukuoka (Japan) and others.
Ilya Kalachev
Date: 19/05/2012
Comments
No comments
News
06/08/2012
Riviera will start its first Caribbean cruise in Miami
Riviera, which is the newest ship of the Oceania Cruises company, will depart for the first winter cruise from Miami on November 29, 2012.

06/08/2012
More cruises in Northern Europe
It is expected that 2012 will be one of the most successful season in the modern history of the cruise traveling for the Northern Europe region. The European Cruise Council (ECC) has estimated that the number of passengers in the current season will increase by 16% compared with 2011 and reach 1 million 490 thousand people.

19/07/2012
Norwegian: free cruises for children
Norwegian Cruise Line, the third-largest cruise company in the world, announced a special offer – "Kids Sail Free". As part of the offer potential customers will be able to book on favorable terms cabins on the cruise ships for themselves and their children – the third and fourth beds in the cabin for the children under 17 years can be booked for free.


RSS
<![if (IE 6)]> <![endif]>