Cruise search. Cruises in Europe, cruises in Carribean, cruises in Asia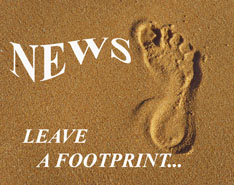 Plantours: Columbus will be turned into Hamburg
Plantours: Columbus will be turned into Hamburg
German cruise operator Plantours is expanding its fleet. The company announced its intention to convert former MS C. Columbus ship into Hamburg. It is planned that the new vessel will serve Plantours cruises in the Baltic and Mediterranean Seas.

The liner will be re-equipped at the Italian Enti Bacini Shipyard in Genoa.

MS Columbus previously served cruise of another well-known German company - Hapag-Lloyd Kreuzfahrten GmbH. MS Columbus was built in 1997. It is a small-class ship, which can receive up to 420 people. Due to a special design MS Columbus was able serve a number of unique cruises such as the Great Lakes in the United States.

Under the new contract, Plantours will manage MS Columbus for six years. After the contract ends Plantours will be able to buy the ship.

Actually, modification of the MS Columbus promises to be very modest. The new operator has no plans to full re-equipment. The ship will be repainted, inspected by technicians and interior design will be slightly changed. Perhaps, the most radical innovation on the ship promises to be a new additional lift for boats.

The first cruise of the new Hamburg liner is scheduled for May 25, 2012. On this Thursday the ship will depart from Genoa to arrive at the port of Nice on Friday, where it will take on board Mediterranean cruise passengers and complete the route in Lisbon. During the voyage Hamburg will visit such ports as Marseilles and Barcelona. Then the ship will go to the Baltic Sea. The official ceremony of launching is scheduled to be held on June 7, 2012 in Hamburg.

Plantours is a German cruise operator, which operates both on sea destinations and river cruises. Hamburg liner became the eighth ship of the company. In Russia Plantours is known as the operator of the "Andrei Rublev" river ship serving cruises between Moscow and St. Petersburg.
Ilya Kalachev
Date: 24/05/2012
Comments
No comments
News
06/08/2012
Riviera will start its first Caribbean cruise in Miami
Riviera, which is the newest ship of the Oceania Cruises company, will depart for the first winter cruise from Miami on November 29, 2012.

06/08/2012
More cruises in Northern Europe
It is expected that 2012 will be one of the most successful season in the modern history of the cruise traveling for the Northern Europe region. The European Cruise Council (ECC) has estimated that the number of passengers in the current season will increase by 16% compared with 2011 and reach 1 million 490 thousand people.

19/07/2012
Norwegian: free cruises for children
Norwegian Cruise Line, the third-largest cruise company in the world, announced a special offer – "Kids Sail Free". As part of the offer potential customers will be able to book on favorable terms cabins on the cruise ships for themselves and their children – the third and fourth beds in the cabin for the children under 17 years can be booked for free.


RSS
<![if (IE 6)]> <![endif]>