Cruise search. Cruises in Europe, cruises in Carribean, cruises in Asia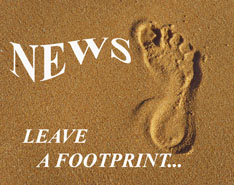 Carnival Breeze: premiere on June 1
Carnival Breeze: premiere on June 1
On June 1, 2012 Carnival cruise company will receive one more ship. It will be Carnival Breeze, a giant cruise ship, which have been constructed for two years at Fincantieri shipyard in Italy.

The liner can receive up to 3690 passengers. The length of the vessel will be 300 meters. It promises to be one of the largest ships of the Carnival fleet. Today the company has two ships of this class - Carnival Dream and Carnival Magic. Launching of Carnival Breeze will allow the company to increase its fleet up to 24 ships.

Carnival Breeze will be presented after the ship testing, which took place in mid-May in the Adriatic.

The company will offer its passengers a wide range of unique recreational developments, which became a brand of the new Carnival ship. It is SportSquare sports complex, WaterWorks water park, as well as a new sushi restaurant.

Rapid IT development was also taken into account by the liner's creators. All owners of iPad, smart phones, Kindle devices and laptops will be able to use for free a special upgrade and application facility Fun Hub. Thanks to the Fun Hub owners of mobile digital devices with Internet connection will have a possibility to study the menu, a route map and use the liner's media center. Internet access will be offered at standard rates of the company.

Carnival Breeze will start its first cruise on June 3, 2012 in Venice. Then the ship goes to the port of Barcelona, where it will operate cruises in the Western Mediterranean visiting the ports of Rome and Venice. The ship will serve Mediterranean cruises until the end of October. On October 25th the ship will start the transatlantic voyage to the port of Miami. Starting from November 2012 Carnival Breeze will perform cruises to the Caribbean from here.
Ilya Kalachev
Date: 28/05/2012
Comments
No comments
News
06/08/2012
Riviera will start its first Caribbean cruise in Miami
Riviera, which is the newest ship of the Oceania Cruises company, will depart for the first winter cruise from Miami on November 29, 2012.

06/08/2012
More cruises in Northern Europe
It is expected that 2012 will be one of the most successful season in the modern history of the cruise traveling for the Northern Europe region. The European Cruise Council (ECC) has estimated that the number of passengers in the current season will increase by 16% compared with 2011 and reach 1 million 490 thousand people.

19/07/2012
Norwegian: free cruises for children
Norwegian Cruise Line, the third-largest cruise company in the world, announced a special offer – "Kids Sail Free". As part of the offer potential customers will be able to book on favorable terms cabins on the cruise ships for themselves and their children – the third and fourth beds in the cabin for the children under 17 years can be booked for free.


RSS
<![if (IE 6)]> <![endif]>