Cruise search. Cruises in Europe, cruises in Carribean, cruises in Asia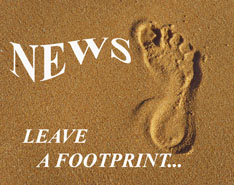 UAE: multiple visas for cruise passengers
UAE: multiple visas for cruise passengers
UAE plans to make the region more attractive for cruises by simplifying visa procedure. According to official information of Dubai Department of Tourism, in September clients of the world's leading cruise companies will be able to get multiple visas to the Emirates.
Currently obtaining of the UAE visas for the tourists is connected with a number of bureaucratic procedures and payments. Multiple visas allow tourists to avoid difficulties upon arrival in the UAE.

The new policy in the UAE is aimed at stimulating cruise passenger influx from the BRIC countries - Brazil, Russia, India, China and South Africa. Currently, Emirates has different levels of visa procedures for different countries. Citizens of some countries (US, Canada, EU) can obtain visas upon arrival. Citizens of the BRIC countries have to obtain visas at the embassies.

Today Dubai is the main cruise port in the Middle East. Here are based ships of such large companies as Costa Cruises, Royal Caribbean and AIDA. Dubai quay has the total length of more than 2 kilometers and can receive up to 6 large cruise liners simultaneously. However, today passenger traffic in Dubai is lower than in such large European and US cruise destinations as Miami or Barcelona.

Dubai expects to receive 420 thousand cruise passengers in 2012. It is expected that in the wake of growing demand for cruises in 2013 their number will increase to 450 thousand people. By 2015 Dubai authorities expect to receive 500 thousand cruise passengers and increase the number of received liners up to 125.
Ilya Kalachev
Date: 31/05/2012
Comments
No comments
News
06/08/2012
Riviera will start its first Caribbean cruise in Miami
Riviera, which is the newest ship of the Oceania Cruises company, will depart for the first winter cruise from Miami on November 29, 2012.

06/08/2012
More cruises in Northern Europe
It is expected that 2012 will be one of the most successful season in the modern history of the cruise traveling for the Northern Europe region. The European Cruise Council (ECC) has estimated that the number of passengers in the current season will increase by 16% compared with 2011 and reach 1 million 490 thousand people.

19/07/2012
Norwegian: free cruises for children
Norwegian Cruise Line, the third-largest cruise company in the world, announced a special offer – "Kids Sail Free". As part of the offer potential customers will be able to book on favorable terms cabins on the cruise ships for themselves and their children – the third and fourth beds in the cabin for the children under 17 years can be booked for free.


RSS
<![if (IE 6)]> <![endif]>