Cruise search. Cruises in Europe, cruises in Carribean, cruises in Asia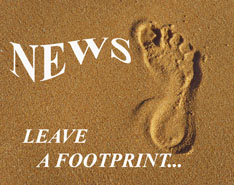 Cunard: Meeting of the legendary liners
Cunard: Meeting of the legendary liners
For the first time in its history three legendary Cunard liners will meet in the same port. On June 5, 2012 Queen Elizabeth, Queen Mary 2 and Queen Victoria will arrive to the port of Southampton to celebrate the 60th anniversary of the reign of Queen Elizabeth II.
Meeting of the liners in Southampton is quite symbolic. Headquarters of the famous British company is located here. And here in Southampton starts the world's only regular transatlantic cruise, which connects this city with New York.
Ship parade in Southampton will begin at 8 am. Flotilla consisting of small boats will meet the ships at the port. During the ceremony all the ships will be linked with each other.
During the celebration on the Cunard liners a collection of royal art will be exhibited. It is expected that some items will be put up for sale.
The grand "parade of the three queens" in Southampton will be broadcasted by BBC from 9 am.
However, for the Queen's birthday Cunard plans to organize not only procession of the legendary ships. On June 5 for one day the company will become broadcasting. A special Cunard FM-station will be broadcasting in Southampton on 87.7FM.
Of course, such a grand jubilee won't pass without discounts. So, Cunard announced special offer on transatlantic cruises for $795 valid from 1 to 7 June, 2012.
Cunard Cruise Lines has long and strong ties with the British royal family. The British Queen took part in launching of one of the first cruise ships of the company in 1938. In 2010 current Queen of the United Kingdom broke a bottle of champagne on board of the newest Cunard's liner - Queen Elizabeth.
Ilya Kalachev
Date: 03/06/2012
Comments
No comments
News
06/08/2012
Riviera will start its first Caribbean cruise in Miami
Riviera, which is the newest ship of the Oceania Cruises company, will depart for the first winter cruise from Miami on November 29, 2012.

06/08/2012
More cruises in Northern Europe
It is expected that 2012 will be one of the most successful season in the modern history of the cruise traveling for the Northern Europe region. The European Cruise Council (ECC) has estimated that the number of passengers in the current season will increase by 16% compared with 2011 and reach 1 million 490 thousand people.

19/07/2012
Norwegian: free cruises for children
Norwegian Cruise Line, the third-largest cruise company in the world, announced a special offer – "Kids Sail Free". As part of the offer potential customers will be able to book on favorable terms cabins on the cruise ships for themselves and their children – the third and fourth beds in the cabin for the children under 17 years can be booked for free.


RSS
<![if (IE 6)]> <![endif]>