Cruise search. Cruises in Europe, cruises in Carribean, cruises in Asia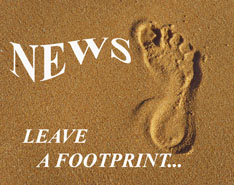 Disney Fantasy rescued four refugees
Disney Fantasy rescued four refugees
Cruise liner Disney Fantasy participated in a rescue operation in the US waters. The ship picked up four people, who signaled for help near the Cape of Key West near the coast of Florida.
Rescuing operation was held on Saturday in cooperation with the U.S. Coastguard. Disney Fantasy was traveling from the Port Canaveral on the island of Grand Cayman, where the ship's crew received SOS message.
According to the official information released by Disney Cruise Line, people received all necessary help on board. On April 28 refugees arrived in the port of Georgetown, where they went ashore.
This year it is not the first time, when a large cruise ship is involved into the rescue operation. So, in April 2012 in the Caribbean Sea near the Mexican coast of the Cozumel resort the ship Oasis of the Seas picked up 23 Cuban refugees.
It should be noted that not every company is able to earn rescuer's reputation. Situation with Star Princess was absolutely different, when one of its ships Princess Cruises refused to pick up three fishermen in the Pacific. It happened on March 10, 2012. Passengers of the liner performing a four-week cruise noticed the fishermen and reported to the ship crew. However, the liner did not change its course and left the people. Subsequently Princess Cruises claimed that the captain had not been informed about the incident.
Refusing to help resulted in tragedy. Two fishermen died from dehydration and the story got great public interest. The only survived fishermen Adrian Vasquez filed a lawsuit against Princess Cruises. The case is currently being considered by the court of Florida.
Ilya Kalachev
Date: 03/06/2012
Comments
No comments
News
06/08/2012
Riviera will start its first Caribbean cruise in Miami
Riviera, which is the newest ship of the Oceania Cruises company, will depart for the first winter cruise from Miami on November 29, 2012.

06/08/2012
More cruises in Northern Europe
It is expected that 2012 will be one of the most successful season in the modern history of the cruise traveling for the Northern Europe region. The European Cruise Council (ECC) has estimated that the number of passengers in the current season will increase by 16% compared with 2011 and reach 1 million 490 thousand people.

19/07/2012
Norwegian: free cruises for children
Norwegian Cruise Line, the third-largest cruise company in the world, announced a special offer – "Kids Sail Free". As part of the offer potential customers will be able to book on favorable terms cabins on the cruise ships for themselves and their children – the third and fourth beds in the cabin for the children under 17 years can be booked for free.


RSS
<![if (IE 6)]> <![endif]>