Cruise search. Cruises in Europe, cruises in Carribean, cruises in Asia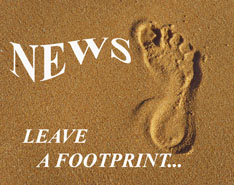 Sea cruises in Murmansk: the season is open
Sea cruises in Murmansk: the season is open
Cruise season in the Arctic has officially begun on June 1, 2012 when Astor cruise ship arrived to the port of Murmansk. The ship transported to Murmansk 500 tourists from Germany and 160 crew members.
The port of Murmansk is gradually gaining popularity among cruise lines. For example, in 2011 it was visited by nine passenger ships, while in 2012 experts of the Murmansk fishing port expect that the number will increase to 10.
Among the largest ships frequently visiting the port of Murmansk is Ocean Princess – nine-deck liner of the Princess Cruises company, which is able to receive up to 830 passengers.
It should be noted that today cruise ships in Murmansk arrive to the fishing port. Sea port of the city still can not receive large passenger vessels due to the low depth. It is expected that cruise terminal in Murmansk will be finished in 2016 and timed to its centenary. Reconstruction of sea port is estimated at $20 million.
Either way, growth in popularity of sea cruises in the world allows Murmansk to receive dividends even with the current port infrastructure. For example, in 2013 it is expected to be visited by such liners as Crystal Serenity, Silver Cloud and the MS Deutschland. Murmansk popularity is also evidenced by the fact that cruise season this year will be longer than usual - from June to mid September.
Among the Russian ships offering cruises in Murmansk in 2012 will be several cruise liners, including the icebreaker "Kapitan Dranitsyn" and the nuclear icebreaker "50 Years of Victory". "Kaptain Dranitsyn" will depart from Murmansk for cruise along Northern Europe on July 18, 2011. Icebreaker "50 Years of Victory" will start its cruise to the Arctic from Murmansk on July 20, 2012.
Ilya Kalachev
Date: 13/06/2012
Comments
No comments
News
06/08/2012
Riviera will start its first Caribbean cruise in Miami
Riviera, which is the newest ship of the Oceania Cruises company, will depart for the first winter cruise from Miami on November 29, 2012.

06/08/2012
More cruises in Northern Europe
It is expected that 2012 will be one of the most successful season in the modern history of the cruise traveling for the Northern Europe region. The European Cruise Council (ECC) has estimated that the number of passengers in the current season will increase by 16% compared with 2011 and reach 1 million 490 thousand people.

19/07/2012
Norwegian: free cruises for children
Norwegian Cruise Line, the third-largest cruise company in the world, announced a special offer – "Kids Sail Free". As part of the offer potential customers will be able to book on favorable terms cabins on the cruise ships for themselves and their children – the third and fourth beds in the cabin for the children under 17 years can be booked for free.


RSS
<![if (IE 6)]> <![endif]>