Cruise search. Cruises in Europe, cruises in Carribean, cruises in Asia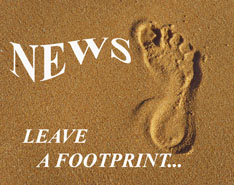 Old ship for the new operator
Old ship for the new operator
German cruise company Ambiente Kreuzfahrten announced about its fleet expansion. The company will rent MS Athena ship for 2013 cruise season. It is expected that the ship will serve Ambiente Kreuzfahrten cruises from August 13 to September 18, 2013.
German cruise company Ambiente Kreuzfahrten is one of the cruise market newcomers, which was presented in April. Today the company offers cruises only on a single ship - Princess Daphne.
Cruise region for MS Athena was already determined. It will be the Baltic Sea. The liner will make its first cruise for Ambiente Kreuzfahrten from Kiel on August 13, 2013. Among the offered directions are Norway, Germany, the Baltic ports and England. In total five cruises will be presented. Great Britain will be the last point of MS Athena's cruise season for Ambiente Kreuzfahrten. The liner will depart for a 10-day thematic cruise 'Whisky Tradition' from the port of Hamburg and visit several major ports in Scotland, Ireland and England. Among other interesting trips promises to be a one-day test cruise party along the Kiel Canal from Kiel to Hamburg on September 7-8, 2012.
MS Athena is a ship with rich history. It was launched in 1948 and has long served cruises from Swedish America Line. MS Athena was once the largest liner built in Sweden being at the same time the smallest passenger ship in the North Atlantic. During its existence the liner has changed its name for many times. The current name the ship received in 2005 after a major upgrade, which was held a year earlier. Today MS Athena is capable to receive 556 passengers.
As Ambiente Kreuzfahrten is a German company all cruises on MS Athena will be German-speaking. As for Russian groups, it is still unknown whether they will be available or not.
Ilya Kalachev
Date: 13/06/2012
Comments
No comments
News
06/08/2012
Riviera will start its first Caribbean cruise in Miami
Riviera, which is the newest ship of the Oceania Cruises company, will depart for the first winter cruise from Miami on November 29, 2012.

06/08/2012
More cruises in Northern Europe
It is expected that 2012 will be one of the most successful season in the modern history of the cruise traveling for the Northern Europe region. The European Cruise Council (ECC) has estimated that the number of passengers in the current season will increase by 16% compared with 2011 and reach 1 million 490 thousand people.

19/07/2012
Norwegian: free cruises for children
Norwegian Cruise Line, the third-largest cruise company in the world, announced a special offer – "Kids Sail Free". As part of the offer potential customers will be able to book on favorable terms cabins on the cruise ships for themselves and their children – the third and fourth beds in the cabin for the children under 17 years can be booked for free.


RSS
<![if (IE 6)]> <![endif]>