Cruise search. Cruises in Europe, cruises in Carribean, cruises in Asia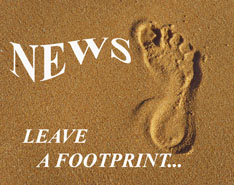 New cruises on the French rivers from AmaWaterways
New cruises on the French rivers from AmaWaterways
AmaWaterways cruise company has introduced its new cruise lines for 2013. At least two new cruises as part of the Rivers of France program will be offered by AmaWaterways in the "heart of France".
Cruises on the Seine and the Rhone were called Paris & Normandy and Jewels of France. The company promises to reconstruct on board the atmosphere of the French aristocracy with a menu composed of local products and rich selection of French wines.
New routes from AmaWaterways will pass through such cities as Paris, Vernon, Giverny, Rouen, Perpignan, Arles, Barcelona, Avignon, Lyon and others. During the shore excursions tourists will be able to enjoy such entertainments as Ancient Roman ruins, medieval castles, French rural wineries and tours to the famous beaches of Normandy.
Seven-day "Paris and Normandy" cruise on the Seine will be held on the AmaLegro ship. Among the highlights of the cruise is excursions to the "Monet village" in Giverny, where the legendary impressionist had lived for 43 years, as well as the port town of Honfleur, which became famous thanks to the master's works. Cruises on the Seine will be available from March to November in 2013.
"Pearl of France" is a 21-day cruise. A week-long trip on the Seine River will be followed by a week on the Rhone. Before the cruise on AmaDagio tourists will spend 3 nights in Barcelona. Cruise on the Rhone River will start in Arles in the "heart" of one of the most famous wine regions of France. Then the ship arrives in Lyon, where passengers change the former ship for TGV and travel to Paris. In the French capital they will board the AmaLegro to go on a trip on the Seine. Cabins for the "Pearl of France" cruise can be booked from March to October.
Ilya Kalachev
Date: 23/06/2012
Comments
No comments
News
06/08/2012
Riviera will start its first Caribbean cruise in Miami
Riviera, which is the newest ship of the Oceania Cruises company, will depart for the first winter cruise from Miami on November 29, 2012.

06/08/2012
More cruises in Northern Europe
It is expected that 2012 will be one of the most successful season in the modern history of the cruise traveling for the Northern Europe region. The European Cruise Council (ECC) has estimated that the number of passengers in the current season will increase by 16% compared with 2011 and reach 1 million 490 thousand people.

19/07/2012
Norwegian: free cruises for children
Norwegian Cruise Line, the third-largest cruise company in the world, announced a special offer – "Kids Sail Free". As part of the offer potential customers will be able to book on favorable terms cabins on the cruise ships for themselves and their children – the third and fourth beds in the cabin for the children under 17 years can be booked for free.


RSS
<![if (IE 6)]> <![endif]>