Cruise search. Cruises in Europe, cruises in Carribean, cruises in Asia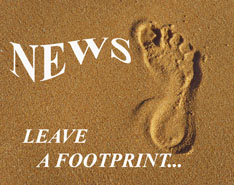 Cruises in South America: new ship for Silversea
Cruises in South America: new ship for Silversea
Now
Silversea
has additional opportunities for organizing cruises near the west coast of South America. The company, which operates several luxurious vessels, in mid-June reported about purchasing of the Canodros SA travel company. Together with the company Silversea also has also acquired exploring ship Galapagos Explorer II.
Galapagos Explorer II is one of the most luxurious ships, which serves cruises to the Galapagos Islands. This vessel built in 1990 can receive up to 100 people. All cabins of the liner are outer suites. Galapagos Explorer II is a synthesis of a luxury liner and a research vessel.

Among the same class ships offering tours to the Galapagos Islands is the German ship M/V Galapagos Legedn. Having the similar spaciousness in terms of luxury the German counterpart loses to Galapagos Explorer II. So, Galapagos Explorer II offers its passengers all cabins with ocean view and 24 rooms with balconies. For the Galapagos direction, where mainly research vessels prevail, such format of the ship can be considered as super luxurious.
The new owner plans to start ship modernization in September 2013. It will allow to bring the quality services on board in accordance with high standards of Silversea. Until that time the ship will operate cruises according to its former schedule under Canodros SA. As for the 2013 schedule, it has not yet been published. Nevertheless, it is expected that the Galapagos Explorer II will be able to start its first cruise under the Silversea brand at the end of 2013.

Acquisition of the Galapagos Explorer II will allow Silversea to add a new research vessel to its fleet. Earlier the operator has bought another research ship - Prince Albert II, which in 2011 was renamed for Silver Explorer.
Ilya Kalachev
Date: 29/06/2012
Comments
No comments
News
06/08/2012
Riviera will start its first Caribbean cruise in Miami
Riviera, which is the newest ship of the Oceania Cruises company, will depart for the first winter cruise from Miami on November 29, 2012.

06/08/2012
More cruises in Northern Europe
It is expected that 2012 will be one of the most successful season in the modern history of the cruise traveling for the Northern Europe region. The European Cruise Council (ECC) has estimated that the number of passengers in the current season will increase by 16% compared with 2011 and reach 1 million 490 thousand people.

19/07/2012
Norwegian: free cruises for children
Norwegian Cruise Line, the third-largest cruise company in the world, announced a special offer – "Kids Sail Free". As part of the offer potential customers will be able to book on favorable terms cabins on the cruise ships for themselves and their children – the third and fourth beds in the cabin for the children under 17 years can be booked for free.


RSS
<![if (IE 6)]> <![endif]>