Cruise search. Cruises in Europe, cruises in Carribean, cruises in Asia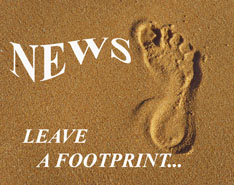 P&O Cruises: 175 years in Southampton
P&O Cruises: 175 years in Southampton
One of the oldest cruise companies in
the UK
- P&O Cruises - marks its 175 anniversary. Celebrations, dedicated to this date, were held in the main English port of Southampton on July 3, 2012.
It was the Grand Event in Southampton, which this season was the largest celebration except the Queen's birthday. P&O Cruises brought to the port its seven ships: Adonia, Arcadia, Aurora, Azura, Oceana, Oriana, and Ventura. Arrival of all P&O Cruises seven ships to the home port of Southampton is a unique event, which previously had no precedents.

Many celebrities participated in the celebration. The royal guests, the British dancers, captains and other VIP persons stayed on the Oriana liner. 2600 bottles of champagne and 1750 lobsters were delivered on the ship for the banquet.

In the parade also took part the British navy ships such as HMS Dragon, as well as Red Arrows flight team. More than 10,000 spectators came to the port for the festive celebrations.

For all seven ships the Grand Event was the starting point for the anniversary cruise. After the festivities these ships will travel to the Baltic Sea, the Mediterranean region, Iceland and the Canary Islands.

Anniversary celebration allowed P&O Cruises to set another record. For the first time in the history in one port 15 thousand passengers left the ships and the same number came on the decks to start their cruises.

P&O Cruises was founded in 1837. Its full name at that time was The Peninsular and Oriental Steam Navigation Company. In 2005 the company was sold to the British unit of the cruise giant Carnival.
Ilya Kalachev
Date: 09/07/2012
Comments
No comments
News
06/08/2012
Riviera will start its first Caribbean cruise in Miami
Riviera, which is the newest ship of the Oceania Cruises company, will depart for the first winter cruise from Miami on November 29, 2012.

06/08/2012
More cruises in Northern Europe
It is expected that 2012 will be one of the most successful season in the modern history of the cruise traveling for the Northern Europe region. The European Cruise Council (ECC) has estimated that the number of passengers in the current season will increase by 16% compared with 2011 and reach 1 million 490 thousand people.

19/07/2012
Norwegian: free cruises for children
Norwegian Cruise Line, the third-largest cruise company in the world, announced a special offer – "Kids Sail Free". As part of the offer potential customers will be able to book on favorable terms cabins on the cruise ships for themselves and their children – the third and fourth beds in the cabin for the children under 17 years can be booked for free.


RSS
<![if (IE 6)]> <![endif]>