Cruise search. Cruises in Europe, cruises in Carribean, cruises in Asia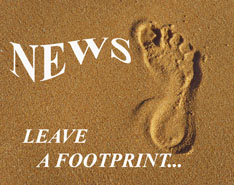 Cruises in Europe 2012: 53 liners from the Caribbean
Cruises in Europe 2012: 53 liners from the Caribbean
2012 summer cruise season in Europe promises to be hot not only due to the sun, but also many offers from cruise operators, which massively transfer its fleet from the Caribbean to the Mediterranean and the Baltic. In total 53 liners from the Caribbean will arrive to Europe in June. Such data is provided by the resource www.cruisebusiness.com.
In addition to the Caribbean European cruise lines will receive ships from other regions of the world. South America has already contributed to the European fleet with 19 ships, while Africa and Asia - 7.

Thanks to such substantial replenishment cruise itineraries in Europe this summer will be served in total by 206 liners representing
64 cruise lines. During the season in Europe the liners will operate 528 cruise destinations.

In addition to the old ships European cruise fleet also has new recently launched vessels, as well as liners that come into service after the upgrade. There will be 7 completely new ships, including the main premiere of the season - Carnival Breeze, which in early June started its first sea cruise in the Mediterranean.

The most popular cruise areas are Eastern Mediterranean and Black Sea regions, where in total 45 cruise lines offer its services. In second place is held by Northern Europe, which coast became a new home for 44 companies. Among the countries that were able to attract the largest number of operators is Norway. This summer the famous fjords, as well as cruises to Spitsbergen in the Arctic will be served by the ships from 43 companies.

Among the premieres of the current season are also new ports that will host its first cruises. It is Brac Island and Makarska resort in Croatia, the British port of Lyme Regis, famous for its picturesque harbor and as the site of the novel "The French Lieutenant's Woman", as well as the Dutch port of Vlissingen.
Ilya Kalachev
Date: 09/07/2012
Comments
No comments
News
06/08/2012
Riviera will start its first Caribbean cruise in Miami
Riviera, which is the newest ship of the Oceania Cruises company, will depart for the first winter cruise from Miami on November 29, 2012.

06/08/2012
More cruises in Northern Europe
It is expected that 2012 will be one of the most successful season in the modern history of the cruise traveling for the Northern Europe region. The European Cruise Council (ECC) has estimated that the number of passengers in the current season will increase by 16% compared with 2011 and reach 1 million 490 thousand people.

19/07/2012
Norwegian: free cruises for children
Norwegian Cruise Line, the third-largest cruise company in the world, announced a special offer – "Kids Sail Free". As part of the offer potential customers will be able to book on favorable terms cabins on the cruise ships for themselves and their children – the third and fourth beds in the cabin for the children under 17 years can be booked for free.


RSS
<![if (IE 6)]> <![endif]>