Cruise search. Cruises in Europe, cruises in Carribean, cruises in Asia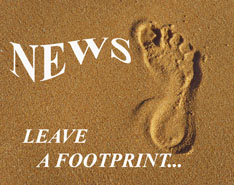 Ships for the Viking Ocean Cruises will be built in Italy
Ships for the Viking Ocean Cruises will be built in Italy
It took Viking Ocean Cruises and Fincantieri shipyard several months of negotiations to come to the final agreement to build two super luxurious cruise liners.
Viking Ocean Cruises is a follower of the previously well-known company Royal Viking Line, which served sea cruises from 1972 to 1990. Ships of the Royal Viking Line presented the middle class and were considered one of the most luxurious cruise ships in the industry at that time. After the sale of the Royal Viking Line brand one of its founders, Thorsten Hagen, headed one of the most successful modern European river cruise operators Viking River Cruises.

Negotiation of the company and the Italian shipyard were mentioned by the press in April 2012. Then the sides expressed their intention to sign contracts in the near future. So, it seems, the future has become.

The joint statement of Viking Ocean Cruises and Fincantieri says that liners will be delivered in 2015-2016. Displacement of each ships will be 47000 tons, the number of cabins - 472. Capacity of the ships is 944 passengers each.

None of the companies disclosed the amount of the contract. As for the shipyard, it is known that the main competitor of Fincantieri was the French shipyard STX France. However, as a result the company preferred the Italians.

For the Fincantieri obtaining of a new customer means not only two new orders. In the future the company, which is primarily known as a river operator, can place in Italy orders on expanding its river fleet.

By the way, this season was a record for the Viking River Cruises on the number of presented new river ships. In total, in spring-summer season in 2012 six new ships were launched.
Ilya Kalachev
Date: 15/07/2012
Comments
No comments
News
06/08/2012
Riviera will start its first Caribbean cruise in Miami
Riviera, which is the newest ship of the Oceania Cruises company, will depart for the first winter cruise from Miami on November 29, 2012.

06/08/2012
More cruises in Northern Europe
It is expected that 2012 will be one of the most successful season in the modern history of the cruise traveling for the Northern Europe region. The European Cruise Council (ECC) has estimated that the number of passengers in the current season will increase by 16% compared with 2011 and reach 1 million 490 thousand people.

19/07/2012
Norwegian: free cruises for children
Norwegian Cruise Line, the third-largest cruise company in the world, announced a special offer – "Kids Sail Free". As part of the offer potential customers will be able to book on favorable terms cabins on the cruise ships for themselves and their children – the third and fourth beds in the cabin for the children under 17 years can be booked for free.


RSS
<![if (IE 6)]> <![endif]>