Cruise search. Cruises in Europe, cruises in Carribean, cruises in Asia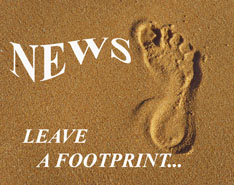 Hurtigruten advertisement was banned in China
Hurtigruten advertisement was banned in China
Norway Hurtigruten, one of the most famous cruise operators in the world, which offers cruises to the fjords, faced unforeseen difficulties when promoting its product in China.
Hurtigruten
advertising campaign was simply banned by the Chinese authorities.
It's no secret that the tourism market in China is now one of the fastest growing in the world. More and more foreign companies create special units designed to work exclusively with tourists from China. Hurtigruten, of course, was also greatly interested in China. Only this year Hurtigruten expects to receive 7000 tourists from China. But ...

Hurtigruten advertisement telling about the beauty of the aurora borealis, as well as the famous indented west coast of Norway and its bays, was broadcasted on Chinese canals less than a week, after which the Chinese authorities had imposed a ban.

The main reason to limit the famous Norwegian cruise operator in promoting its product was the Nobel Prize. In 2010, despite China's protests Nobel Prize was awarded to one of the most famous Chinese dissidents - Liu Xiaobo. In response China started to restrict the activities of Norwegian companies in its market. Hurtigruten, which main assets are located in Scandinavia, also suffered from this measure.

It is worth noting that China has banned the promotion of Norwegian companies and Norway in general. So, here the operator is not alone.

In this case, according to the Hurtigruten representatives, the company tried not to engage in the conflict with the Chinese dissident and did not comment on its position. According to The Nordic Page, Hurtigruten say that the loss of the Chinese market will be very painful for the company. Already now it is evident that the demand is decreasing.
Ilya Kalachev
Date: 16/07/2012
Comments
No comments
News
06/08/2012
Riviera will start its first Caribbean cruise in Miami
Riviera, which is the newest ship of the Oceania Cruises company, will depart for the first winter cruise from Miami on November 29, 2012.

06/08/2012
More cruises in Northern Europe
It is expected that 2012 will be one of the most successful season in the modern history of the cruise traveling for the Northern Europe region. The European Cruise Council (ECC) has estimated that the number of passengers in the current season will increase by 16% compared with 2011 and reach 1 million 490 thousand people.

19/07/2012
Norwegian: free cruises for children
Norwegian Cruise Line, the third-largest cruise company in the world, announced a special offer – "Kids Sail Free". As part of the offer potential customers will be able to book on favorable terms cabins on the cruise ships for themselves and their children – the third and fourth beds in the cabin for the children under 17 years can be booked for free.


RSS
<![if (IE 6)]> <![endif]>