Cruise search. Cruises in Europe, cruises in Carribean, cruises in Asia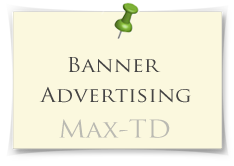 Banner Ads can be as single banner or as banner rotation (per view)
Banner Ads
Banner advertising on cruise-profi.com
We offer pages of cruise-profi.com for promotional campaigns on the Internet. Placing of banner ads is possible in two different ways:
1. CPT advertising (cost per thousand) - cost of a thousand of exposures
On cruise-profi.com, as well as on other travel portals of Max-TD advertising can be placed according to the CPT system - cost per thousand of exposures. It is possible both on a single portal of cruise-profi.com, and in combination with other travel portals of Max-TD. Your ad will be posted on all booked portal pages. After the ordered number of exposures the banner will be removed. At the end of your campaign, you will receive a detailed list of banners exposures.
To obtain the current price list on an advertising campaign for the CPT system, please contact our marketing agency Poezdka Media GmbH.
2. Banner on specified pages of the portal with a fixed price per year
On separate pages of the cruise-profi.com portal it is possible to place one banner. In this case, the banner is located on only one specific page with a fixed price. Period of placing the banner is 12 months and it is not automatically renewable. This banner placing is not available on every page of the cruise-profi.com portal. It is recommended to choose sites for ads near the articles suitable for the topic of the placed banner. Providing a detailed list of exposures or clicks in this case is not possible.
To obtain the current price list on advertising campaign for such a system, as well as to clarify the possible locations, please contact an authorized marketing agency.
Applications for advertising on cruise-profi.com
Poezdka Media GmbH is an authorized marketing agency. Here you can get current price list for different formats of online advertising. You can also coordinate your advertising with our marketing team.
Please send your requests and questions about advertising on our E-Mail: marketing@poezdka-media.com, Anna Gaba, Marketing Director.
News
06/08/2012
Riviera will start its first Caribbean cruise in Miami
Riviera, which is the newest ship of the Oceania Cruises company, will depart for the first winter cruise from Miami on November 29, 2012.

06/08/2012
More cruises in Northern Europe
It is expected that 2012 will be one of the most successful season in the modern history of the cruise traveling for the Northern Europe region. The European Cruise Council (ECC) has estimated that the number of passengers in the current season will increase by 16% compared with 2011 and reach 1 million 490 thousand people.

19/07/2012
Norwegian: free cruises for children
Norwegian Cruise Line, the third-largest cruise company in the world, announced a special offer – "Kids Sail Free". As part of the offer potential customers will be able to book on favorable terms cabins on the cruise ships for themselves and their children – the third and fourth beds in the cabin for the children under 17 years can be booked for free.


RSS
<![if (IE 6)]> <![endif]>