Cruise search. Cruises in Europe, cruises in Carribean, cruises in Asia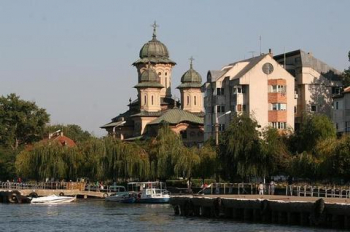 Danube Delta
Danube Delta River Cruises - experience a fascinating natural environment
Discover one of Europe's largest ecosystems. This biosphere is home to more than 4000 species of animal and 1000 species of plant. A trip on the Danube delta will give you a rich opportunity to discover the ecological marvels of the area with its alluvial forests and dry biotopes. The Danube delta is a UNESCO World Natural Heritage site.
The Danube Delta River Cruise - where it takes place and when to go
Once the Danube has made its way from Germany through Austria, Slovakia, Hungary, Serbia and Romania, it discharges into the Black Sea via a broad delta. An area of around 5000 km² contains three main arms, numerous side arms, floating islands and lakes. The best time for a Danube Delta River Cruise is between April and October.
Danube Delta River Cruises - towns and tourist attractions
The northernmost arm of the Danube delta is the Kilija arm, the most capacious of the three great arms. The town of Sulina lies at the mouth of the central delta arm, the Sulina arm. It has about 5000 inhabitants and is only accessible by boat. The old lighthouse, some old villas at the quay and the large cemetery bear witness to the town's past as an important river and sea port. St. George's arm is the southernmost of the three arms. Here, directly on the Black Sea, is the village of Tulcea with around 1000 inhabitants. An international film festival takes place here, and the surrounding Danube canals offer possibilities for exploring the local natural environment.
The Danube Delta River Cruise - an unforgettable journey
Get to know an exceptionally rich diversity of species. The Danube Delta River Cruise is particularly recommended for nature lovers. Set off on a journey that will bring you right up close to Europe's largest wetland region.

News
06/08/2012
Riviera will start its first Caribbean cruise in Miami
Riviera, which is the newest ship of the Oceania Cruises company, will depart for the first winter cruise from Miami on November 29, 2012.

06/08/2012
More cruises in Northern Europe
It is expected that 2012 will be one of the most successful season in the modern history of the cruise traveling for the Northern Europe region. The European Cruise Council (ECC) has estimated that the number of passengers in the current season will increase by 16% compared with 2011 and reach 1 million 490 thousand people.

19/07/2012
Norwegian: free cruises for children
Norwegian Cruise Line, the third-largest cruise company in the world, announced a special offer – "Kids Sail Free". As part of the offer potential customers will be able to book on favorable terms cabins on the cruise ships for themselves and their children – the third and fourth beds in the cabin for the children under 17 years can be booked for free.


RSS
<![if (IE 6)]> <![endif]>