Cruise search. Cruises in Europe, cruises in Carribean, cruises in Asia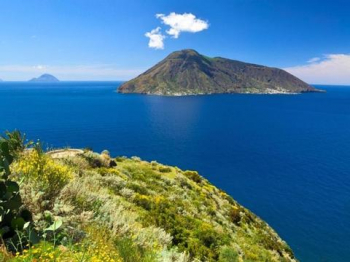 Western Mediterranean
Western Mediterranean Cruises - the allure of the Mediterranean
Saunter through quaint narrow alleyways. Delicious tapas and entertaining street artists. Miles of olive groves, unmistakable hospitality and a mild, constant climate. This is what the Western Mediterranean is all about and makes the Western Mediterranean Cruise such a special experience.
The Western Mediterranean Cruise - where it takes place and when to go
The body of water known in Arabic as the White Sea is an oceanic side arm and embraces numerous island groups in its dark blue mysterious depths. It extends over an area of around 2 1/2 million sq km and is up to 5267 metres deep. The best time for a Western Caribbean cruise is between May and September.
Western Mediterranean Cruises - cities and tourist attractions
Discover the Spanish city of Barcelona with its stately, as yet incomplete church of the Sagrada Familia - the life's work of Antonio Gaudi. Or you can admire the French city of Marseille. With its old port, the city's principal tourist centre, Marseille offers a colourful backdrop to your holiday. Starting in Rome, the capital city of Italy, with its mighty and famous coliseum, it's on toPalermo on the island of Sicily. One of Palermo's highlights is the city's oldest fortification, the Palazzo die Normanni. Another very popular destination for western Mediterranean cruises is the city of Palma de Mallorca on the island of the same name. With its 120 m long and 40 m wide cathedral, La Seu, the city presents an imposing face. Get to know Cagliari, at one and the same time the capital of Sardinia and its largest and oldest city. The grandiose 13th century castle district and archaeological museum make Cagliari a particularly charming destination on a Western Mediterranean cruise.
The Western Mediterranean Cruise - a sunny experience
Huge numbers of Western Mediterranean cruises are on offer, making it easy also for newcomers to cruise holidays to find the right trip and to make the cruise an unforgettable experience.

News
06/08/2012
Riviera will start its first Caribbean cruise in Miami
Riviera, which is the newest ship of the Oceania Cruises company, will depart for the first winter cruise from Miami on November 29, 2012.

06/08/2012
More cruises in Northern Europe
It is expected that 2012 will be one of the most successful season in the modern history of the cruise traveling for the Northern Europe region. The European Cruise Council (ECC) has estimated that the number of passengers in the current season will increase by 16% compared with 2011 and reach 1 million 490 thousand people.

19/07/2012
Norwegian: free cruises for children
Norwegian Cruise Line, the third-largest cruise company in the world, announced a special offer – "Kids Sail Free". As part of the offer potential customers will be able to book on favorable terms cabins on the cruise ships for themselves and their children – the third and fourth beds in the cabin for the children under 17 years can be booked for free.


RSS
<![if (IE 6)]> <![endif]>