Cruise search. Cruises in Europe, cruises in Carribean, cruises in Asia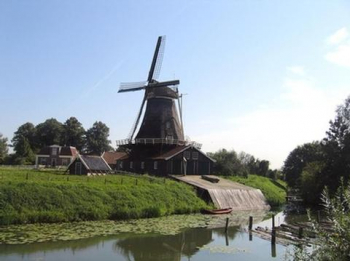 Benelux
Benelux River Cruises - discover Germany's neighbours
On a Benelux Cruise through Belgium, the Netherlands and Luxembourg you will enjoy river landscapes of great diversity, historic Hanseatic cities and wonderful natural life. This flat land is criss-crossed by numerous canals. The more than 8000 km of waterways will take you past tulip fields, old windmills and little villages.
The Benelux River Cruise - where it takes place and when to go
The three states of Belgium, the Netherlands and Luxembourg have since 1944 been part of a customs union. They lie on the west coast of Europe and are still closely connected today by virtue of their political co-operation. The best time for a Benelux Cruise is between April and September.
Benelux River Cruises - cities and tourist attractions
The defining feature of this cruise is the old culture of Belgium and the Netherlands which you will see everywhere you go. For example, you will experience the works of old masters such as Rembrandt or Rubens in the breathtaking gallery in Bruges. Or you can allow yourself to be transported back in time by a visit to the centre of Brussels, with its medieval influences, old churches and guild halls, which lend the city a quite particular flair. The hustle and bustle of business in the cities stands in sharp contrast to the charming villages which are dotted about the whole region, where life is lived at a more sedate pace, allowing such villages to become oases of peace. It is here that you will be able to relax completely or enjoy an excursion into the beauties of nature.
Experience Brussels, with its colourful history - city of culture and home to the European Parliament, the world metropolis of Amsterdam with its canals and Europe's largest seaport, Rotterdam.
You will pass the mighty Rhine, the Maas, the Schelde with the seaport of Antwerp, and Lake Ijssel on your journey through the Benelux states. By the way, it isn't just great river trips which are waiting for you, but also fabulous cruise routes on the North Sea to the Dutch islands of Texel, Terschelling or Ameland.
Benelux River Cruises - an unforgettable journey
Your Benelux River Cruise will stand out out not just because of its wealth of world-famous artistic and architectural treasures, but also because of an experience of nature from the water which is perfect for rest and recuperation. An incomparable cruise full of harmony awaits you!

Benelux
Rhein Symphonie




Benelux
from Cologne to Nijmegen - 4 days
4 departure dates:
November 2018 - December 2018
| Internal | OceanView | Balcony | Suite |
| --- | --- | --- | --- |
| | from | | |

Elegant Lady




Waal
from Duesseldorf to Duesseldorf - 7 days
Date:
27/12/2018 - 02/01/2019
| Internal | OceanView | Balcony | Suite |
| --- | --- | --- | --- |
| | € 959 | | |


Vista Classica




Muese
from Cologne to Cologne - 8 days
Date:
27/12/2018 - 03/01/2019

Inspire





Waal
from Duesseldorf to Duesseldorf - 7 days
2 departure dates:
December 2017 - December 2018
| Internal | OceanView | Balcony | Suite |
| --- | --- | --- | --- |
| | € 1 099 | € 1 299 | |

Thomas Hardy





Waal
from Duesseldorf to Duesseldorf - 7 days
Date:
27/12/2018 - 02/01/2019

News
06/08/2012
Riviera will start its first Caribbean cruise in Miami
Riviera, which is the newest ship of the Oceania Cruises company, will depart for the first winter cruise from Miami on November 29, 2012.

06/08/2012
More cruises in Northern Europe
It is expected that 2012 will be one of the most successful season in the modern history of the cruise traveling for the Northern Europe region. The European Cruise Council (ECC) has estimated that the number of passengers in the current season will increase by 16% compared with 2011 and reach 1 million 490 thousand people.

19/07/2012
Norwegian: free cruises for children
Norwegian Cruise Line, the third-largest cruise company in the world, announced a special offer – "Kids Sail Free". As part of the offer potential customers will be able to book on favorable terms cabins on the cruise ships for themselves and their children – the third and fourth beds in the cabin for the children under 17 years can be booked for free.


RSS
<![if (IE 6)]> <![endif]>