Cruise search. Cruises in Europe, cruises in Carribean, cruises in Asia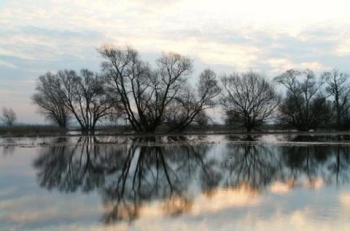 Havel
Havel River Cruises - lakes and lush green landscapes
On a Havel River Cruise you will be able to discover some of nature's pearls while treating yourself to the pleasures of high levels of comfort and service on board the homely riverboats.
The Havel River Cruise - where it takes place and when to go
The Havel is an eastern German river. It rises in Mecklenburg-Vorpommern, flows through the federal states of Brandenburg and Berlin and discharges into the Elbe in Saxony-Anhalt after around 325 km. The best time for a Havel River Cruise is in the months between May and September
Havel River Cruises - cities and tourist attractions
Take a Havel River Cruise and discover the entrancing natural beauty of the countryside around Lehnitz. The white sandy beach of the Lehnitzsee and the "Friedrich Wolf" house of culture are highly recommended.
Travelling via Kleinzerlang you will get to the climatic spa of Waren with Germany's largest inland lake, the MĂĽritz. This is the location of Germany's biggest inland national park, which is why this destination is of particular interest for nature lovers and fans of watersports.
If your Havel River Cruise should take you to Parchim, you will be able to visit the 14th century town hall, St George's Church and numerous other tourist sites.
The regional capital of Mecklenburg-Vorpommern is also on the itinerary of the Havel River Cruise. In Schwerin, the castle, which stands in the middle of Lake Schwerin, and the State Theatre of Mecklenburg are attractions which you shouldn't miss.
The Havel River Cruise - a journey of magnificent natural beauty
Glittering lakes, blooming, verdant natural landscapes and picturesque provincial towns await you on a Havel River Cruise. Discover a beautiful part of Germany.
News
06/08/2012
Riviera will start its first Caribbean cruise in Miami
Riviera, which is the newest ship of the Oceania Cruises company, will depart for the first winter cruise from Miami on November 29, 2012.

06/08/2012
More cruises in Northern Europe
It is expected that 2012 will be one of the most successful season in the modern history of the cruise traveling for the Northern Europe region. The European Cruise Council (ECC) has estimated that the number of passengers in the current season will increase by 16% compared with 2011 and reach 1 million 490 thousand people.

19/07/2012
Norwegian: free cruises for children
Norwegian Cruise Line, the third-largest cruise company in the world, announced a special offer – "Kids Sail Free". As part of the offer potential customers will be able to book on favorable terms cabins on the cruise ships for themselves and their children – the third and fourth beds in the cabin for the children under 17 years can be booked for free.


RSS
<![if (IE 6)]> <![endif]>