Cruise search. Cruises in Europe, cruises in Carribean, cruises in Asia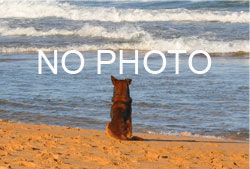 Cruise documents
Cruise documents
The most important document for the cruise passengers is passport, while visas are gradually becoming archaic. Thus, Russians don't need visas for cruises to a number of Caribbean countries, including the Dominican Republic, Mexico and others. The same goes for Asian countries such as Turkey or Thailand - you are welcome. And what about Europe?

Cruises on the Mediterranean or Baltic still require visas for Russians, Ukrainians and Belarusians. Moreover, single Schengen is not sufficient for the cruise. So you have to apply for multi visa as crossing the territorial waters is considered as crossing the border. Multi visa is usually made for the country where the cruise ship departs.

When boarding the cruise ship passengers leave their passports at the reception. Instead of it they get a Cruise Card to be identified during the tour. Anyway, experienced travelers advise to make a copy of your passport.

If Croatia, Bulgaria, Turkey or Cyprus ports are a part of a cruise, as well as Schengen ports, passengers get their passports back.

Many ships have restrictions on the alcohol sale. Most cruise lines set the 18 years limit. To avoid unnecessary problems with the purchase of alcohol, some companies may ask to translate a birth certificate or passport into English or another language used on the ship.

Boarding pass is also a document, which should always be with you. Most cruise lines now offer passengers to print it by themselves.

Another crucial document is medical insurance.
News
06/08/2012
Riviera will start its first Caribbean cruise in Miami
Riviera, which is the newest ship of the Oceania Cruises company, will depart for the first winter cruise from Miami on November 29, 2012.

06/08/2012
More cruises in Northern Europe
It is expected that 2012 will be one of the most successful season in the modern history of the cruise traveling for the Northern Europe region. The European Cruise Council (ECC) has estimated that the number of passengers in the current season will increase by 16% compared with 2011 and reach 1 million 490 thousand people.

19/07/2012
Norwegian: free cruises for children
Norwegian Cruise Line, the third-largest cruise company in the world, announced a special offer – "Kids Sail Free". As part of the offer potential customers will be able to book on favorable terms cabins on the cruise ships for themselves and their children – the third and fourth beds in the cabin for the children under 17 years can be booked for free.


RSS
<![if (IE 6)]> <![endif]>