Cruise search. Cruises in Europe, cruises in Carribean, cruises in Asia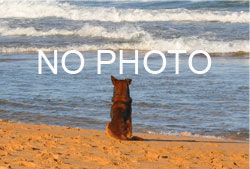 Cruises for kids
Cruises for kids
Cruise with children is an opportunity to show your child a particle of the world from the ship board. This adventure will be remembered for the whole life. At the same time, to make memories bright and happy parents should plan the cruise with children in advance.

Cruise for kids: companies
Not direction, but company is important when choosing a cruise with children. Not all cruise operators have a wide choice of entertainment on board or special children program. Of course, such major companies as Royal Carribbean (Voyager ships), NCL, Princess Cruises, Disney offer a large selection of children entertainment and numerous entertainment programs, children clubs and restaurants. On sailboat cruises the choice of entertainment can be limited, but here sea ​​romance plays the main role. Children, for example, can take part in organizing the everyday life on the ship, try themselves as ship's boys or cook assistants. At the same sailboat crews often include staff from Russia and former USSR countries.
Among the companies that serve mostly adults are Cunard lines, Azamara, Holland America Lines, Seabourn, Crystal Cruises and Silversea. They may have a certain set of children entertainment, but their main area is luxury cruise vacations.
Cruises for kids: age
Each cruise line has a lower age limit for passengers. It can range, for example, from 5 to 12 years. Many companies offer nurse services for its passengers. Children stay on the ship is strictly regulated. For example, if a child travels not with parents, but relatives or friends, they must have a permissive letter. Documents and visas for the child should also be prepared. Also, there are certain limits for the upper age limit. In most companies people are considered to be children until 18 years.
Today Royal Carribbean and Princess Cruises have the minimum age limit for the children - 2 years. To be more precisely, special children programs on cruise ships are offered for the young 2-year passengers and older.
Cruises for kids: food
This option may also be important. When choosing a cruise it is worth to pay attention to the quality of restaurants. Such useful services as children menu and 24h buffet will give more calmness and ensure parents that they will not have to pay for the broken Murano wine glass or bent silverware.
Cruises for kids: baby care
Nurse services and special kindergartens may be offered with some restrictions. Thus, in some cruises to use the nurse service the child should possess basic standards of communal conduct. Nurse services on cruises are usually paid separately. The cost of service starts from $10 per hour.
Special children cruises
Seek and you shall find it. Special children cruises are offered by many cruise companies. Their distinctive features are exciting shore excursions, special courses for children, such as reading maps and the determining of direction by stars, as well as various animations.
News
06/08/2012
Riviera will start its first Caribbean cruise in Miami
Riviera, which is the newest ship of the Oceania Cruises company, will depart for the first winter cruise from Miami on November 29, 2012.

06/08/2012
More cruises in Northern Europe
It is expected that 2012 will be one of the most successful season in the modern history of the cruise traveling for the Northern Europe region. The European Cruise Council (ECC) has estimated that the number of passengers in the current season will increase by 16% compared with 2011 and reach 1 million 490 thousand people.

19/07/2012
Norwegian: free cruises for children
Norwegian Cruise Line, the third-largest cruise company in the world, announced a special offer – "Kids Sail Free". As part of the offer potential customers will be able to book on favorable terms cabins on the cruise ships for themselves and their children – the third and fourth beds in the cabin for the children under 17 years can be booked for free.


RSS
<![if (IE 6)]> <![endif]>