Cruise search. Cruises in Europe, cruises in Carribean, cruises in Asia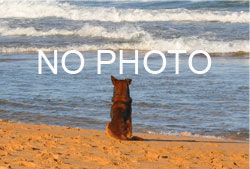 Meyer Werft photos
Meyer Werft photos
Meyer Werft is one of the few legendary shipyards that survived after the decline of the sea transportation industry. Today Meyer Werft is one of the world leading shipyards, which are built mega liners for the leading cruise companies. Hulls of the luxurious liners can be seen during a tour of the shipyard. Yes, tourists are allowed to enter the inner sanctum of modern shipbuilding. Photos of the famous shipyard can be found in this section.

To see how superliners are made Meyer Werft is annually visited by 300 thousand tourists. They are shown the window of the shipyard - the main dock, where the liners are assembled. Behind the scene remain 3000 people directly involved in the ship construction and another 10.000, who create different units. All these thousands of people make the success of Meyer Werft - the third largest cruise shipyard in the world.

What does Meyer Werft produces? On the photographs in this gallery can be seen creation of one of best modern cruise ships - Disney Dream, which in April 2011 made its first cruise trip. Meyer Werft also produces ships for the German cruise line AIDA and American super corporation Celebrity Cruises.

Not only docks are popular attraction of Meyer Werft. One of the key events in the shipyard is launching of another cruise giant. Meyer Werft is located not on the seacoast, but 36 kilometers away on the river Ems. Passing of this place by the liner is a kind of show, which every year attracts thousands of tourists.
Comments
No comments
News
06/08/2012
Riviera will start its first Caribbean cruise in Miami
Riviera, which is the newest ship of the Oceania Cruises company, will depart for the first winter cruise from Miami on November 29, 2012.

06/08/2012
More cruises in Northern Europe
It is expected that 2012 will be one of the most successful season in the modern history of the cruise traveling for the Northern Europe region. The European Cruise Council (ECC) has estimated that the number of passengers in the current season will increase by 16% compared with 2011 and reach 1 million 490 thousand people.

19/07/2012
Norwegian: free cruises for children
Norwegian Cruise Line, the third-largest cruise company in the world, announced a special offer – "Kids Sail Free". As part of the offer potential customers will be able to book on favorable terms cabins on the cruise ships for themselves and their children – the third and fourth beds in the cabin for the children under 17 years can be booked for free.


RSS
<![if (IE 6)]> <![endif]>