Cruise search. Cruises in Europe, cruises in Carribean, cruises in Asia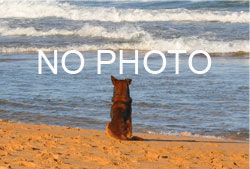 Photos of Rhodes harbor
Photos of Rhodes harbor
Port of Rhodes: it can often be seen on the photos of people returning from Mediterranean cruises. On these photos three-storey buildings of Rhodes look very tiny in comparison with the giant cruise ships, which regularly visit the port harbor.

For many cruises to the Greek islands visiting of the Rhodes port is an integral part of the route. Along with Crete Rhodes is the key cruise island of Greece. Today tourism accounts for nearly 85% of the island's income, which significant part is formed by cruises.

Photos of Rhodes combine Greek exotics, white house walls, windmills and narrow streets on one side and huge ships with thousands of passengers on the other. However, in our case the portal cruise-profi.ru tells its users only about the last feature of the island's landscape, which is quite seasonal.

The period from June to September is the season of cruises to Rhodes. During these four months the port of Rhodes is turned into a lively and bustling tourist center. Rhodes receives many ships of large cruise companies. On the island are also offered a lot of small cruises through the picturesque islands of the Dodecanese archipelago. On average, a cruise to the Dodecanese islands takes one day (10 hours). During this time the tourists can visit several islands on a small boat. The cost of trip is about 90 Euros.

Rhodes is located close to Turkey. Therefore many cruise ships along the Turkish coast visit the island's bays.

Cruise ships in the Rhodes harbor can be seen from different points of the island. Beautiful views of the bay open from the tourist port. Thanks to the Photos of the Rhodes port and its ships in this section tourists can imagine the cruise fever, which strikes the island every summer.
Comments
No comments
News
06/08/2012
Riviera will start its first Caribbean cruise in Miami
Riviera, which is the newest ship of the Oceania Cruises company, will depart for the first winter cruise from Miami on November 29, 2012.

06/08/2012
More cruises in Northern Europe
It is expected that 2012 will be one of the most successful season in the modern history of the cruise traveling for the Northern Europe region. The European Cruise Council (ECC) has estimated that the number of passengers in the current season will increase by 16% compared with 2011 and reach 1 million 490 thousand people.

19/07/2012
Norwegian: free cruises for children
Norwegian Cruise Line, the third-largest cruise company in the world, announced a special offer – "Kids Sail Free". As part of the offer potential customers will be able to book on favorable terms cabins on the cruise ships for themselves and their children – the third and fourth beds in the cabin for the children under 17 years can be booked for free.


RSS
<![if (IE 6)]> <![endif]>