Cruise search. Cruises in Europe, cruises in Carribean, cruises in Asia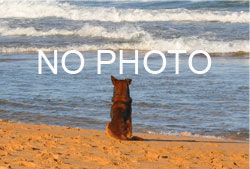 Types of cruise cabins
Types of cruise cabins
Cruise ship cabins are usually divided into the following main categories:

- Inside cabin
- Ocean view
- Cabin with balcony
- Suite
- Deluxe
Cruise cabins: inside cabins
It is the cheapest type of cabins. There is no porthole and it is the smallest type of cabins on board. However, these cabins can be equipped with TV, shower and spacious beds.
Cruise Cabins: ocean view
Cabins with ocean views offer an obvious advantage - window. They are also more spacious than inside cabins. It should be noted that portholes in most ocean view cabins can't be opened. View cabins are also divided into different classes. Some cruise lines offer several classes of ocean view cabins: cheaper and smaller, larger and more expensive.
Cruise cabins: cabins with balconies
The comfort level in the cabin with balcony allows you to go out of the room and enjoy the fresh breeze. Such cabins are larger in size and better furnished than cabins with ocean views. A balcony in the cabin is a kind of indicator of "basic luxury" on a cruise.
Cruise cabins: suites
Suite is a superior room with additional features like mini-bar, especially spacious bed and special services included in the room rate. Suite can be either with balcony or without it. The suites have a privileged location on the central deck away from noisy places or on the upper decks, where tourists are quieter and their number is smaller.
Cruise cabins: deluxe
Deluxe or luxury suites are the most luxurious cabins on a cruise. It can accommodate a large company or a large family. These rooms have more bedrooms and a guest room. The quality of furnishing depends on the cruise operator. The room can have jacuzzi, sauna, mini-pool or a large terrace with excellent views. These cabins can be serviced by a concierge or even have its own sommelier. But there is no doubt that deluxe cabins are the better on the ship. These cabins are not available on all cruises and their number is often limited.
Cruise cabins: features
The above-mentioned types of cabins are the main. Many companies have their own special cabin classes with specific names and titles. There are also cabins that are not included into any class. For example, cruise operators have cabins with so-called "trash" view. These cabins are usually located in places, where architectural elements of the ship obstruct the sea view. At the same time it may be cabins with ocean views and balconies. The price for such cabins may be reduced. But often the cost depends on the willingness of the cruise company to offer this type of accommodation separately.
The types of beds can also be different. Bunk bed, double bed, large bed, extra beds, beds for disabled people, deck chairs - types of beds are usually written in cabin descriptions.
Comments
No comments
News
06/08/2012
Riviera will start its first Caribbean cruise in Miami
Riviera, which is the newest ship of the Oceania Cruises company, will depart for the first winter cruise from Miami on November 29, 2012.

06/08/2012
More cruises in Northern Europe
It is expected that 2012 will be one of the most successful season in the modern history of the cruise traveling for the Northern Europe region. The European Cruise Council (ECC) has estimated that the number of passengers in the current season will increase by 16% compared with 2011 and reach 1 million 490 thousand people.

19/07/2012
Norwegian: free cruises for children
Norwegian Cruise Line, the third-largest cruise company in the world, announced a special offer – "Kids Sail Free". As part of the offer potential customers will be able to book on favorable terms cabins on the cruise ships for themselves and their children – the third and fourth beds in the cabin for the children under 17 years can be booked for free.


RSS
<![if (IE 6)]> <![endif]>