Cruise search. Cruises in Europe, cruises in Carribean, cruises in Asia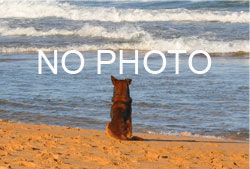 Danube cruise seasons
Danube cruise seasons





(0) marks: 0

The main cruise season on the Danube, the most important waterway of Western Europe, begins in April and ends in October. Most river cruise companies present their best offers in the period from May to September.
From mid-June the number of river cruise ships on the Danube increases by several times compared with April. Major operators of luxury river destinations such as Viking, Uniworld, or Ama Waterways compete all over the Danube River with private small cutters and barges, which offer cruise services from Slovakia to Romania along the entire Danube.

During the high season, which lasts on the Danube from mid-June to early September, the main ports of departure are Passau in Germany, Vienna in Austria and Budapest in Hungary. And the possibility to book a suitable cabin on the ships of the leading operators from June to August becomes problematic since March. Season of booking the most popular destinations on the Danube, as a rule, begins 6-12 months before the journey.

Due to the relatively low tourist activity and a riot of bright colors of flowering European nature May can be the most interesting month for cruises on the Danube in terms of price and quality. Many companies offer in May cruises on the Danube with discounts and special bonuses for early booking.

Cruises on the Danube in September may be particularly interesting because of rich excursion program. It includes not only visiting of major attractions in Budapest and Vienna, but also various celebrations and folk festivals. Grape harvest, especially in Hungary, is an event that every village on the Danube celebrates in its own way. That is why in September passengers of cruise ships have a unique opportunity to get acquainted with ancient folk customs and traditions. But, first of all, it is important to study the tour as not all cruise operators on the Danube River offer anything else in addition to standard tours.
Voting
Comments
No comments
News
06/08/2012
Riviera will start its first Caribbean cruise in Miami
Riviera, which is the newest ship of the Oceania Cruises company, will depart for the first winter cruise from Miami on November 29, 2012.

06/08/2012
More cruises in Northern Europe
It is expected that 2012 will be one of the most successful season in the modern history of the cruise traveling for the Northern Europe region. The European Cruise Council (ECC) has estimated that the number of passengers in the current season will increase by 16% compared with 2011 and reach 1 million 490 thousand people.

19/07/2012
Norwegian: free cruises for children
Norwegian Cruise Line, the third-largest cruise company in the world, announced a special offer – "Kids Sail Free". As part of the offer potential customers will be able to book on favorable terms cabins on the cruise ships for themselves and their children – the third and fourth beds in the cabin for the children under 17 years can be booked for free.


RSS
<![if (IE 6)]> <![endif]>