Cruise search. Cruises in Europe, cruises in Carribean, cruises in Asia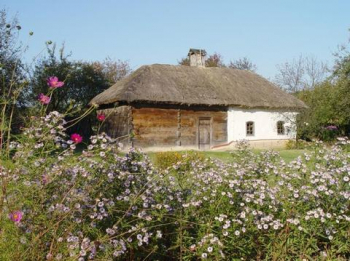 Dnieper
Dnieper River Cruises - highlights of Ukraine
Experience the highlights of Ukraine: on the Dnieper River Cruise everyone will get their money's worth. Here you will find a broad spectrum of culture and nature, recreation and discovery — and all of that with a very best levels of service and comfort on board the homely, specially constructed riverboats
The Dnieper River Cruise - where it takes place and when to go
The Dnieper is Europe's third longest river, flowing through Russia, Belarus and Ukraine. It rises on the Valdai Heights in Russia and discharges some 2201 km further on into the Black Sea in Ukraine. The best time to go on a Dnieper River Cruise is in the months of May to September.
Dnieper River Cruises - cities and tourist attractions
The Ukrainian port city of Odessa lies on the route of the Dnieper River Cruise. You can get to know the city's colourful history on a stroll through the centre and visit Odessa's defining landmark, the Potemkin Stairs.
. In Yalta on the Crimean peninsula, the southern sun shines and the picturesque scenery has a Mediterranean flair. Numerous cultural monuments such as the Livadia Palace make viewing this city inviting. Also to be recommended are hikes through the Crimean mountains or the opportunities for relaxation provided by the gorgeous beaches.
The Crimea's largest city is Sevastopol. Recommended excursions here are to the Malakoff Tower and the ostentatious Vladimir Cathedral. There are also numerous other historic monuments of interest to visitors.
The pulsating metropolis of Kiev, the capital of Ukraine, presents an entrancing cityscape with magnificent facades. The many tourist attractions include the imposing cathedral of St Sophia with its nave and four aisles, and the cave monastery of Kievo-Pecherska Lavra.
The Dnieper River Cruise - a multifaceted journey
Striking cities, fascinating landscapes and much, much more await you on your unforgettable Dnieper River Cruise.
News
06/08/2012
Riviera will start its first Caribbean cruise in Miami
Riviera, which is the newest ship of the Oceania Cruises company, will depart for the first winter cruise from Miami on November 29, 2012.

06/08/2012
More cruises in Northern Europe
It is expected that 2012 will be one of the most successful season in the modern history of the cruise traveling for the Northern Europe region. The European Cruise Council (ECC) has estimated that the number of passengers in the current season will increase by 16% compared with 2011 and reach 1 million 490 thousand people.

19/07/2012
Norwegian: free cruises for children
Norwegian Cruise Line, the third-largest cruise company in the world, announced a special offer – "Kids Sail Free". As part of the offer potential customers will be able to book on favorable terms cabins on the cruise ships for themselves and their children – the third and fourth beds in the cabin for the children under 17 years can be booked for free.


RSS
<![if (IE 6)]> <![endif]>