Cruise search. Cruises in Europe, cruises in Carribean, cruises in Asia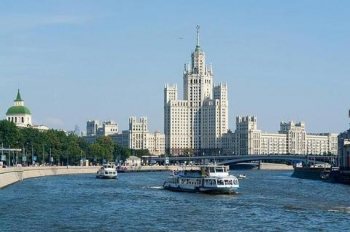 Moscow
Moskva River Cruises - the essence of Russia
A Moskva River Cruise will offer you fascinating insights into Russia, both past and present. Open yourself up to this journey of many facets.
The Moskva River Cruise - where it takes place and when to go
The Moskva is a 502 km-long river in the European part of Russia and forms part of the catchment area of the Volga. It rises on the Smolensk Heights and flows into the Oka. The best time for a Moskva River Cruise is between May and September.
Moskva River Cruises - cities and tourist attractions
The most famous city on any Moskva River Cruise is the city of the same name, Moscow. As well as being the capital of Russia, Moscow, with its population in excess of 10 million, is also Europe's largest city. Moscow boasts an almost inexhaustible wealth of attractions for visitors: the Kremlin, Red Square, the Bolshoi Theatre, the Pushkin Museum of Fine Arts and many other buildings, squares and locations.
Smolensk is also one of the destinations on a Moskva River Cruise. The city isn't only a significant traffic and transport hub but also has its very own beautiful old town with a flair all of its own.
The Moskva River Cruise - experience greatness
Tradition and modernity merge into one another when you are on a Moskva River Cruise. This is a way of seeing Russia at its most interesting. Discover the greatness and sublimity of Russian art and culture, without forgetting the Russian landscape.

News
06/08/2012
Riviera will start its first Caribbean cruise in Miami
Riviera, which is the newest ship of the Oceania Cruises company, will depart for the first winter cruise from Miami on November 29, 2012.

06/08/2012
More cruises in Northern Europe
It is expected that 2012 will be one of the most successful season in the modern history of the cruise traveling for the Northern Europe region. The European Cruise Council (ECC) has estimated that the number of passengers in the current season will increase by 16% compared with 2011 and reach 1 million 490 thousand people.

19/07/2012
Norwegian: free cruises for children
Norwegian Cruise Line, the third-largest cruise company in the world, announced a special offer – "Kids Sail Free". As part of the offer potential customers will be able to book on favorable terms cabins on the cruise ships for themselves and their children – the third and fourth beds in the cabin for the children under 17 years can be booked for free.


RSS
<![if (IE 6)]> <![endif]>