Cruise search. Cruises in Europe, cruises in Carribean, cruises in Asia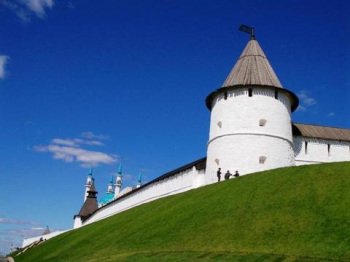 Volga
Volga River Cruises - a journey through the empire of the Tsars
Whether it's adventure, nature or culture you're looking for - a Volga River Cruise has everything. Add to this the highest levels of service and comfort on one of the specially constructed river boats, and enjoy the homely atmosphere!
Volga River Cruises - where they take place and when to go
The Volga is Europe's longest river, flowing around 3,534 kilometres through the European part of Russia. It rises in the Valdai Heights and discharges into the Caspian Sea. The best time for a Volga River Cruise is in the months of May through to September.
Volga River Cruises - cities and tourist attractions
The Volga River Cruise will take you to the Russian capital, Moscow. There you will find the Kremlin, Red Square in the heart of the city, the imposing cathedral of St. Basil, the Bolshoi Theatre and the Pushkin Museum — to name but a few of the numerous highlights of this important metropolis. 1
In "Yaroslavl", one of the oldest cities in the country, you can admire one of the oldest buildings: the cathedral of the Transfiguration of Christ. The Museum of Art is also recommended here.
If your Volga River Cruise happens to take you to the "capital of the Tartars", Kazan, you shouldn't miss the opportunity to visit the Kazan Kremlin. The picturesque cityscape and the Suyumbeke Tower make Kazan one of the most beautiful destinations along the whole of the Volga.
Tradition and modernity jostle for influence in Samara. The most famous tourist attraction is Stalin's bunker. You will also be looking into the past when you visit the Heroes' Monument on the bank of the Volga.
The Volga River Cruise - an interesting journey
Glamorous cities, traditional provincial towns and interesting natural scenery - something for everyone on the unforgettable Volga River Cruise.
News
06/08/2012
Riviera will start its first Caribbean cruise in Miami
Riviera, which is the newest ship of the Oceania Cruises company, will depart for the first winter cruise from Miami on November 29, 2012.

06/08/2012
More cruises in Northern Europe
It is expected that 2012 will be one of the most successful season in the modern history of the cruise traveling for the Northern Europe region. The European Cruise Council (ECC) has estimated that the number of passengers in the current season will increase by 16% compared with 2011 and reach 1 million 490 thousand people.

19/07/2012
Norwegian: free cruises for children
Norwegian Cruise Line, the third-largest cruise company in the world, announced a special offer – "Kids Sail Free". As part of the offer potential customers will be able to book on favorable terms cabins on the cruise ships for themselves and their children – the third and fourth beds in the cabin for the children under 17 years can be booked for free.


RSS
<![if (IE 6)]> <![endif]>