Cruise search. Cruises in Europe, cruises in Carribean, cruises in Asia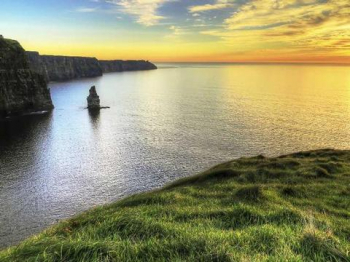 British Isles
British Isles cruises - coastal pearls of Great Britain
Lush landscapes, fishing villages and picturesque castles - discover all this and more on the British Isles cruise.
The British Isles cruise - where it takes place and when to go
The British Isles consist of around 600 islands, including Great Britain, Ireland, the Hebrides, the Shetland Islands, Orkney, the Isle of Man, the Isle of Wight and the Isles of Scilly.
They are bounded by the North Sea, the English Channel and the Atlantic Ocean.
The months between April and September are eminently suitable for a British Isles cruise.
British Isles Cruises - ports and cities
Take a British Isles Cruise and fall for the allure of the White Cliffs of Dover. Or you can visit the imposing Dover Castle, widely seen as one of Great Britain's most interesting fortifications.
Dublin, the capital city of Ireland, with the former prison of Kilmainham Gaol will take you back in history.
Take a British Isles Cruise and discover the Isle of Man. With its main town of Douglas it is a rewarding destination for those looking for relaxation. Go for a trip along the promenade in a horse-drawn tram or take time out to chill in one of the sandy coves.
The Isles of Scilly are a particular highlight for nature lovers. With its resplendent displays of wild flowers and Caribbean flair, this natural paradise will entrance you. Fine white sandy beaches invite you to swim and relax.
Depending on the route, the British Isles Cruise may take you to Scotland. Highlights of the capital city, Edinburgh, are the famous Edinburgh Castle and the former royal yacht Britannia, which is moored in the harbour of the district of Leith.
The British Isles Cruise - a journey of a special kind
With its numerous faces, the British Isles Cruise is guaranteed to be a fulfilling voyage for lovers of culture and nature alike. You too can discover the wonders of the British Isles...
News
06/08/2012
Riviera will start its first Caribbean cruise in Miami
Riviera, which is the newest ship of the Oceania Cruises company, will depart for the first winter cruise from Miami on November 29, 2012.

06/08/2012
More cruises in Northern Europe
It is expected that 2012 will be one of the most successful season in the modern history of the cruise traveling for the Northern Europe region. The European Cruise Council (ECC) has estimated that the number of passengers in the current season will increase by 16% compared with 2011 and reach 1 million 490 thousand people.

19/07/2012
Norwegian: free cruises for children
Norwegian Cruise Line, the third-largest cruise company in the world, announced a special offer 'Äď 'ÄúKids Sail Free'ÄĚ. As part of the offer potential customers will be able to book on favorable terms cabins on the cruise ships for themselves and their children 'Äď the third and fourth beds in the cabin for the children under 17 years can be booked for free.


RSS
<![if (IE 6)]> <![endif]>