Cruise search. Cruises in Europe, cruises in Carribean, cruises in Asia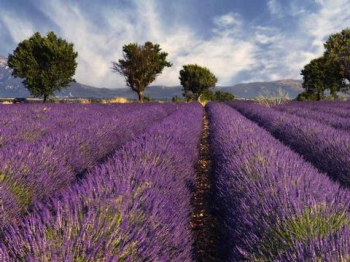 Western Europe
Western European cruises - culture and nature
The Western European Cruise stands out because of its perfect interplay of cultural highlights and gorgeous natural scenery. The voyage will leave no wishes unfulfilled and will guarantee you unforgettable moments.
The Western European Cruise - where it takes place and when to go
It is not possible to say exactly where the borders of the Western European region lie. Broadly speaking, it includes the countries of Ireland, Great Britain, the Netherlands, Luxembourg, France and Belgium. The best time for a Western European Cruise is between May and October.
Western European Cruises - cities and tourist attractions
Take a Western European Cruise and immerse yourself in the history of Ireland. The former prison of Kilmainham Gaol, in the capital city, Dublin, will take you back to a bygone age.
The English city of Dover with its gorgeous white cliffs will leave a breathtaking impression. The enormous fortress of Dover Castle is also a rewarding destination.
Some of the Western Europe cruises will take you to the capital of the Netherlands, Amsterdam. Make time to visit the city's oldest building, the "Oude Kerk" or enjoy the peace and quiet of the idyllic Begijnhof.
The Belgian city of Antwerp, with its many cultural monuments, such as the Jesuit church of Sint-Carolus-Borromaeus, will fascinate you. You should on no account miss the opportunity to stroll through the Diamantwijk, the grandiose diamond-trading quarter.
Take a Western European Cruise and discover the beauty of the French city of Marseille. The tranquil Old Port is an inviting place to stroll around, and the Romanesque-Byzantine cathedral of La Majer will impress lovers of culture in particular.
The Western European Cruise - a voyage between tradition and modernity
Rural charm and teeming metropolises, cultural highlights and natural wonders of indescribable beauty - the Western European Cruise has many faces and will guarantee you a trip full of harmonious contrasts...
News
06/08/2012
Riviera will start its first Caribbean cruise in Miami
Riviera, which is the newest ship of the Oceania Cruises company, will depart for the first winter cruise from Miami on November 29, 2012.

06/08/2012
More cruises in Northern Europe
It is expected that 2012 will be one of the most successful season in the modern history of the cruise traveling for the Northern Europe region. The European Cruise Council (ECC) has estimated that the number of passengers in the current season will increase by 16% compared with 2011 and reach 1 million 490 thousand people.

19/07/2012
Norwegian: free cruises for children
Norwegian Cruise Line, the third-largest cruise company in the world, announced a special offer 'Äď 'ÄúKids Sail Free'ÄĚ. As part of the offer potential customers will be able to book on favorable terms cabins on the cruise ships for themselves and their children 'Äď the third and fourth beds in the cabin for the children under 17 years can be booked for free.


RSS
<![if (IE 6)]> <![endif]>